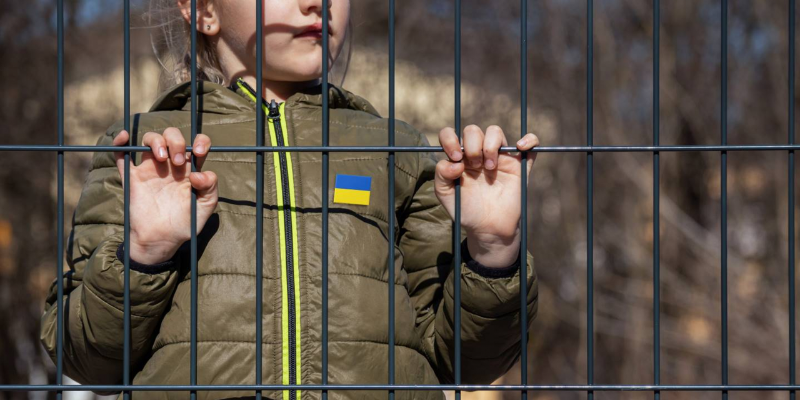 On Thursday, the Parliamentary Assembly of the Council of Europe adopted a resolution titled "Deportations and forcible transfers of Ukrainian children and other civilians to Russian Federation or to Ukrainian territories temporarily occupied: create conditions for their safe return, stop these crimes and punish the perpetrators."
According to the document, forced displacements of Ukrainian civilians, children in particular, to Russia or Russia-occupied Ukrainian territories is an "especially serious feature" of the full-scale war of aggression waged by the Russian Federation against Ukraine. The Assembly calls for immediate actions to establish accountability for these crimes and bring to justice all the perpetrators at all levels of responsibility.
The resolution points to the organized and systematic nature of the deportation practices involved and the similar characteristics of such operations both geographically (across different temporarily occupied regions) and over time (including before the full-scale aggression of February 2022). Hence, PACE concludes that "these crimes are not random or unplanned. They indicate an intention to destroy Ukraine and the Ukrainian identity as well as the cultural and linguistic characteristics of its people."
"The Assembly underscores that the forcible transfer of children from one group to another group, with the intention to destroy, totally or in part, a national, ethnic, racial or religious group is considered as a crime of genocide under Article 2 paragraph (e) of the 1948 Genocide Convention."
The resolution also welcomes the International Criminal Court's March 17, 2023, decision to issue arrest warrants against Russia's President Vladimir Putin and Commissioner for Children's Rights Maria Lvova-Belova for the war crimes of unlawful deportation and transfer of populations, in particular children, from temporarily occupied areas of Ukraine to the Russian Federation.
According to Oleksiy Goncharenko, vice president of the PACE Committee on Migration, Refugees and Internally Displaced Persons, it was the first time the Assembly mentions the term "genocide" in relation to acts by Russia in an official document of this level.
He says this resolution extends the circle of countries where Putin officially becomes a war crime suspect, as not all PACE member states have ratified the Rome Statute.
Ukrainian delegates also coauthored an amendment to the resolution, passed by the Assembly, that added "the self-proclaimed president of Belarus, Alexander Lukashenko," and the government of Belarus to the circle of persons and institutions that must be brought to account.
A day before, the Institute for the Study of War (ISW) stressed that Russia carries out a deliberate depopulation campaign in occupied areas of Ukraine in order to facilitate the repopulation of Ukrainian territories with Russians. Russia is trying to change the ethnic composition of Ukraine by actively conducting large-scale resettlement of people, mainly from poorer and remote regions of Russia, into Ukraine, ISW said with reference to Ukraine's Deputy Defense Minister Hanna Malyar.
For example, ISW mentions that in October 2022, Russian authorities in then-occupied parts of Kherson Oblast deported large groups of Ukrainian residents to Russia under the guise of humanitarian evacuations and then repopulated their homes with Russian soldiers.
"Russia may hope to import Russians to fill depopulated areas of Ukraine in order to further integrate occupied areas into Russian socially, administratively, politically, and economically, thereby complicating conditions for the reintegration of these territories into Ukraine. ISW has previously assessed that such depopulation and repopulation campaigns may amount to a deliberate ethnic cleansing effort and apparent violation of the Geneva Convention on the Prevention and Punishment of the Crime of Genocide," ISW emphasizes.
Photo via S&D Group