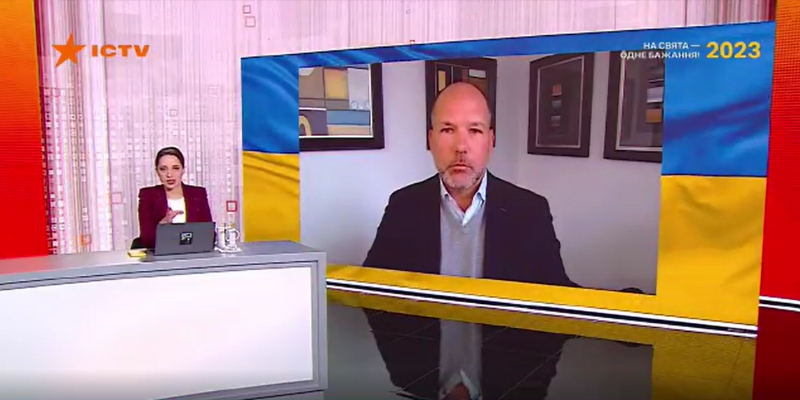 In his first 2023 interview, the President of the UWC, Paul Grod, talked to STB, a Ukrainian TV channel, about the world's view of Russia and ways to connect to the countries of the global South, Africa, and Asia to enlist their support for Ukraine's victory.
In particular, Paul Grod discussed the peculiarities of relationships with countries where Ukrainians have lived for 130 years and with those where Ukrainian embassies have recently opened. The UWC President believes the key 2023 goal for Ukrainians worldwide is to support and protect Ukraine intensely.
"We see that Russian disinformation attempts to undermine international support for Ukraine in various ways; therefore, we have to counteract this," Paul Grod explained. – Russia's propaganda machine is powerful; therefore, it is critically important that we work harder this year to develop a concept of the Ukrainian world."
Paul Grod also noted that, in response to Ukraine's energy challenges, the UWC launched the EnergizeUkraine.com project. Together with partners, EnergizeUkraine.com aims to rapidly identify, purchase and deliver critically needed energy equipment to Ukraine to restore the energy infrastructure.