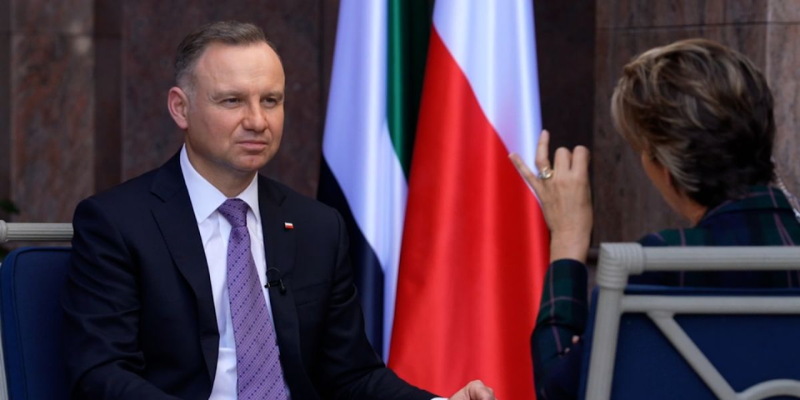 Poland is ready to hand over its MiG-29 fighters to Ukraine as part of an international coalition, President Andrzej Duda said on Wednesday in an interview with CNN International in Abu Dhabi, according to PAP. He added that Ukraine will receive F-16 aircraft in the future.
"The rest of the MiG-29s that we still have in Poland and that are part of our air force – we are ready to deliver these planes, and I am sure that Ukraine would be ready to use them immediately," Duda said.
He said he believes that the Ukrainian Armed Forces will endeavor to meet NATO standards in the future and that they will use F-16s.
"So the training of Ukrainian pilots is important and much needed," the president added. He stressed, however, referring to his conversation with Ukraine's President Volodymyr Zelensky, that artillery is currently the key need for this country.