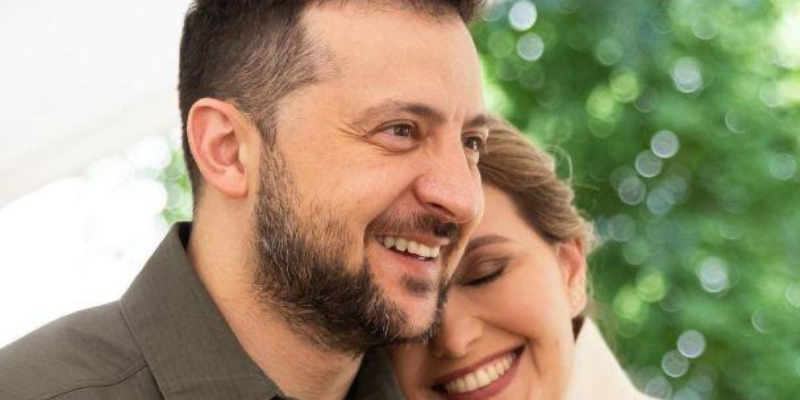 Today, President of Ukraine Volodymyr Zelensky turns 45.
The sixth President of Ukraine has the unique and historical fate of leading Ukraine in its most challenging times of recent history.
Volodymyr Zelensky's courage and firmness in moments of mortal danger for Ukraine became an example and an inspiration not only for Ukrainians but also for the leaders of the entire free world. Ukrainian leader became an ultimate role model for everyone who watched his video speeches, recorded in semi-surrounded-by-Russians Kyiv, and for everyone who read his interviews in the world's most influential publications. Ukraine's Supreme Commander-in-Chief's decisive actions and fruitful work on the international front give us confidence in Victory.
The Ukrainian World Congress wishes Ukraine's exceptional, dignified, and brave leader a Happy Birthday!
Thank you, Mr. Zelensky, for the apt words and timely actions that allowed Ukraine to withstand the blow in the battle against the evil empire.
Thank you for uniting Ukrainians and friends of Ukraine worldwide. Today we are more together than ever, and that's why, without a doubt, we will win!
The First Lady of Ukraine, Olena Zelenska, today wrote inspirational words to her husband on social networks:
"I am often asked about how you have changed this year. And I always answer: 'He has not changed. He is the same. The same boy I met when we were seventeen.' But actually, something did change: you smile a lot less now. I wish you more reasons to smile. And you know what it takes."
Mr. Zelensky, we join Mrs. Zelenska in these wonderful wishes – we wish you strength, resilience, and our much-expected, glorious Victory.
Happy Birthday, Mr. President!