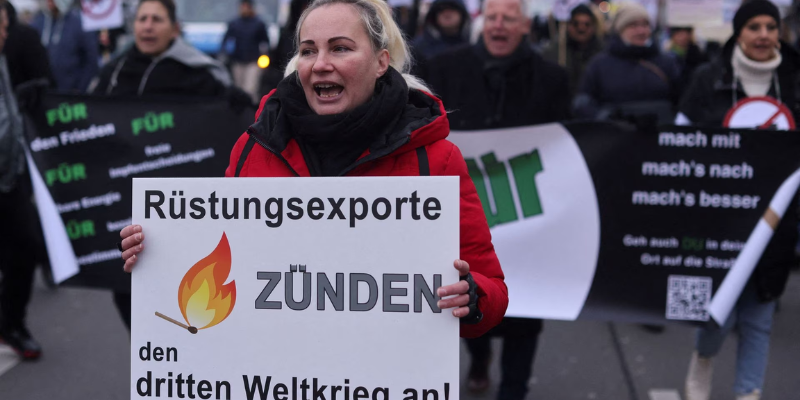 German prosecutors have searched the home of two pro-Kremlin activists and took their computers and folders containing written documents, looking for evidence to corroborate a Reuters report that the couple donated cash to buy radios for Russian soldiers in Ukraine, the news agency reported on Monday.
In January, Reuters wrote about Max Schlund and his romantic partner Elena Kolbasnikova, who donated funds collected from supporters in Germany to a Russian army division fighting in Ukraine. This money was used to purchase walkie-talkies, headphones and telephones, whereas the EU sanctions ban supplying, or financing the purchase of certain goods for the Russian military, including radio gear. Under German law, violating the sanctions entails up to five years in prison.
Besides breaching the German foreign trade and payments act, the prosecutors also looked for evidence of whether the couple violated the German criminal code by speaking approvingly of criminal acts. According to German media reports, the couple had displayed the "Z" symbol, used by supporters of the Russian invasion, and reposted a recruitment ad for pro-Kremlin military contractors.
Nevertheless, Kolbasnikova called on her supporters to attend a previously scheduled rally in Cologne on March 29 to protest in support of free speech and against what she described as "Russophobia."
According to Reuters, Kolbasnikova was an organizer of the September rally in Cologne attended by some 2,000 protesters, mostly Russian-speaking, who demanded Germany stop supporting Ukraine and drop sanctions it imposed on Moscow.