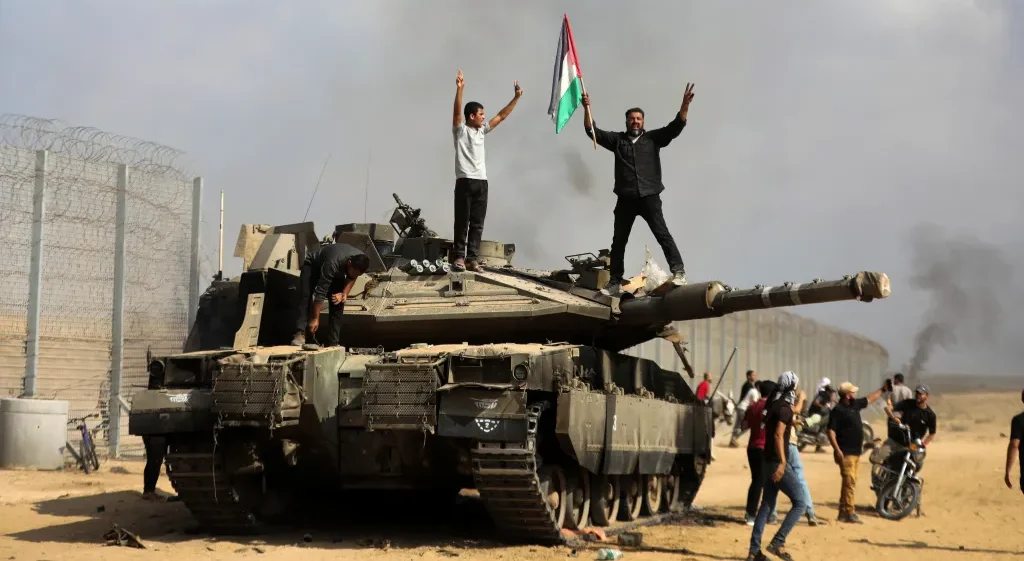 Russia is using the attack by Hamas terrorists on Israel to divert the attention of the US from the war in Ukraine, said British Colonel Richard Kemp, the former commander of the British contingent in Afghanistan.
"Don't imagine this is just an unprovoked, brutal attack by a bunch of terrorists from Gaza. It is much more than that. The hands that pushed these killers forward are in Moscow. US President Joe Biden and European leaders have long feared an escalation of the Ukraine war and that is what they've now got," Kemp said.
The instability created by the attack on Israel should reduce the provision of resources to Ukraine, as well as prevent the normalization of Israeli-Saudi relations. In order not to fight directly with NATO, Putin is fomenting conflict between Azerbaijan and Armenia, Serbia and Kosovo, in West Africa, and now in Israel, the Colonel said.
Russia is working with Iran to supply large numbers of drones to attack Ukraine, and now to encourage attacks on Israel. In addition, Moscow has developed and maintained ties with Palestinian terrorist groups and individual extremists since Soviet times.
"Hamas leaders, including terrorist boss Ismail Haniyah, have made a number of visits to Moscow since the Ukraine war began, meeting with senior government officials including Foreign Minister Sergey Lavrov. A delegation from their Gaza terrorist bedfellows, Islamic Jihad, led by its chief, Ziyad al-Nakhalah, also visited Moscow in March. Likewise, leaders of another Iranian proxy, Lebanese Hezbollah, have been welcome guests in Moscow," Kemp said.
After the invasion of Ukraine, Russia was recognized as an enemy of Western democracy. It is time for the West to also look at Moscow's Iranian ally and its terrorist aides in the same light, the British colonel concluded.