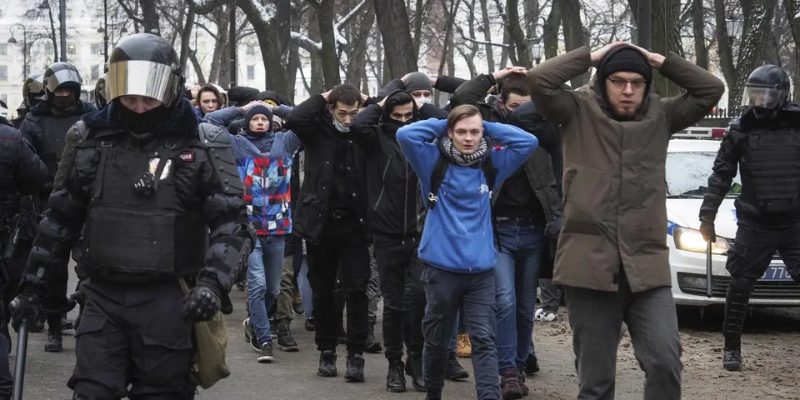 On Tuesday, members of the European Network of National Human Rights Institutions (ENNHRI) voted to exclude the Russian National HRI in the person of ombudswoman Tatiana Moskalkova from the network.
ENNHRI decided to show Russia the door at its Extraordinary General Assembly convened to consider the membership status of the Russian commissioner for human rights.
The network members' position was that the Russian NHRI "had not complied with its ENNHRI membership obligations as it was not acting in accordance with, or in a manner likely to further, the goals and activities of ENNHRI."
According to Dmytro Lubinets, the Ukrainian parliament's commissioner for human rights, it was the first-ever exclusion in ENNHRI history.
He said Moskalkova announced her withdrawal from ENNHRI, probably anticipating the negative outcome of the vote. "She also used narratives of Russian propaganda about U.S. biolaboratories in Ukraine and mentioned human rights violations in France during protests, which was very strange to hear from a representative of the aggressor country," said Lubinets.
"Russia ignores human rights violations on their part: it kills, fires rockets at peaceful cities, tortures, destroys homes, abducts Ukrainian children, holds the civilian population captive and does not comply with the Geneva Convention on the Treatment of Prisoners of War. Russia commits genocide against our people and violates all norms of international humanitarian law, and therefore it should be excluded from all international organizations. The world sees the truth and draws conclusions," the Ukrainian ombudsman emphasized.
He also thanked his fellow ombudspersons "who voted for the exclusion of the institution that does not meet the purpose of a human rights institution as a whole and uses European platforms to express political slogans from Russian propaganda."
Photo: Police detain protesters at a rally against the jailing of opposition leader Alexei Navalny in St. Petersburg, January 31, 2021. AP Photo/Dmitri Lovetsky via Human Rights Watch