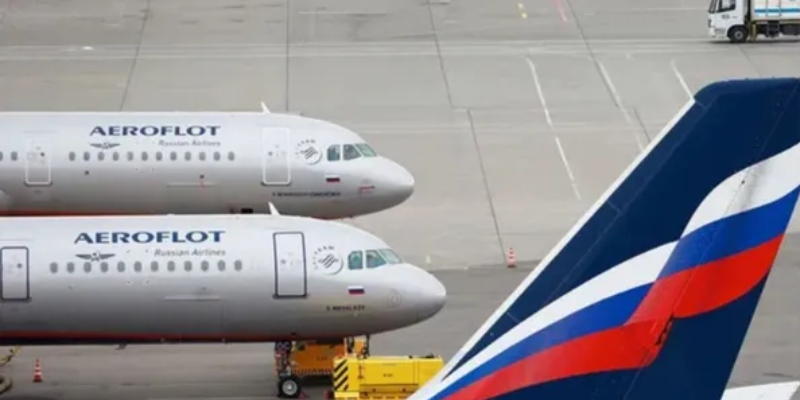 Havaş, a subsidiary of Turkey's largest provider of aircraft ground handling services TAV Airports, announced that it would suspend serving U.S. and some European-made aircraft used by Russian, Belarusian and Iranian companies due to the U.S. sanctions, Haber.Aero reported on Monday.
Turkey suspends the maintenance of Russian, Belarusian and Iranian aircraft manufactured by Boeing and Airbus. https://t.co/3hlCxhGQgx

— NOËL 🇪🇺 🇺🇦 (@NOELreports) February 1, 2023
The news came in the wake of a warning from the Wall Street Journal that Turkish individuals and institutions would face sanctions, including fines or loss of export privileges or even imprisonment, if they provided services, such as refueling and spare parts, to U.S.-made aircraft bound for Russia and Belarus.
According to the Russian media, Havaş General Manager Mete Erna sent a letter dated Jan. 31 to relevant companies, stating that their U.S.-made Boeing and a few European-made Airbus planes will not be serviced.
"The order to temporarily deny these services affects aircraft bound for Russia and Belarus that are equipped with more than 25 percent U.S.-made parts," Erna said in the letter quoted by News360.
The list includes over 170 aircraft operated by Russian airlines, including Russian flag carrier Aeroflot, and the Boeing 787 Dreamliner and Gulfstream G650 business jets owned by Russian oligarch Roman Abramovich.
The "blacklisted" aircraft fall under the restrictions the U.S. Department of Commerce implemented in the spring of 2022 in response to Russia's invasion of Ukraine.