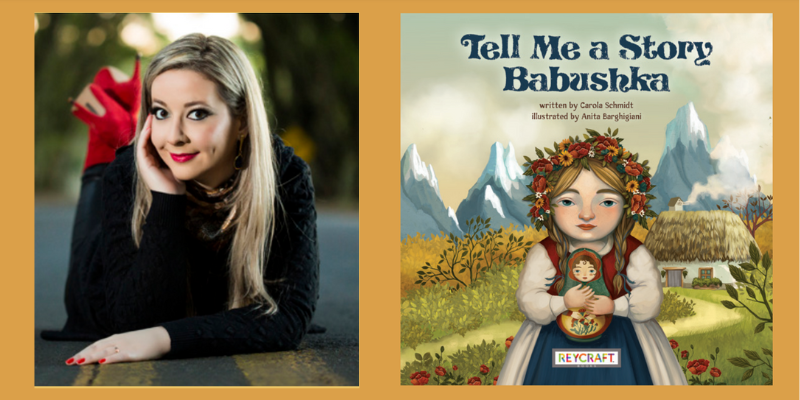 On Mar. 2, the Holodomor Research and Education Consortium (HREC) will hold a webinar during which Carola Schmidt, a Brazilian author of Ukrainian origin, talks about her children's storybook, "Tell Me A Story Babushka."
"When a little girl asks her Baba to tell her a story about a princess and a monster what she hears is so much more — the true tale of the arrest and deportation of her grandmother's family to a concentration camp in Siberia during the Holodomor. She escapes to freedom with the help of a secret message hidden in a nesting doll. The perfect happily ever after!"
You can register for the webinar here.
The webinar is part of HREC's free series of dynamic talks with authors of primary, middle-grade and young adult fiction featuring their recently published novels relating to the Holodomor. The series was launched in the Fall of 2022 and will run into the Fall of 2023 to commemorate the 90th anniversary of the Holodomor.
Carola Schmidt is the author of six books for children. She is a pediatric oncology pharmacist living in Curitiba, Brazil, and some of her much loved books help children undergoing cancer treatments. Carola's Baba (great-grandmother) Amelia emigrated to Brazil from Ukraine. It was when Carola travelled to Ukraine that she decided to write this story — a tale imagining her missing family history and her grandmother's escape from a difficult experience long ago.
HREC is a partner of the Holodomor Descendants' Network – the first global community dedicated to bringing together relatives of survivors of the 1932-33 Holodomor and other famines in Ukraine. The initiative was founded by the Ukrainian World Congress.