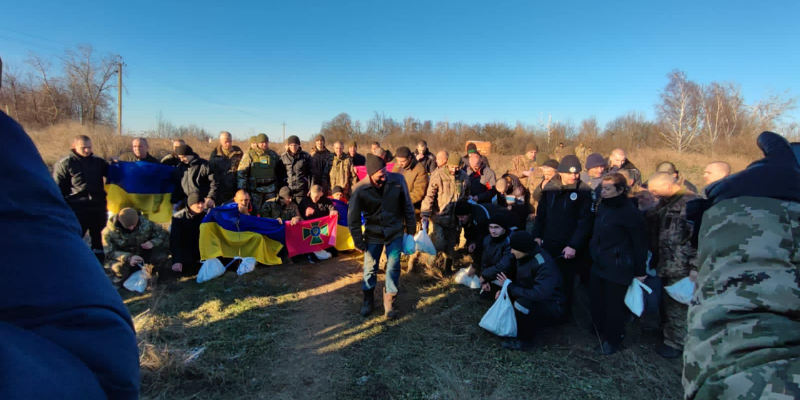 In a POW swap on Tuesday, 60 Ukrainian warriors, including 34 Mariupol defenders returned from Russian captivity, the head of the Office of the President of Ukraine, Andriy Yermak, reported, according to Ukrinform.
"Another successful exchange of prisoners. Symbolically. On the Armed Forces Day, 60 soldiers of the Armed Forces, National Guard and State Border Service of Ukraine – 58 men and two women, 15 officers and 45 privates and sergeants – return home. This is the best news on the holiday, because the heroes must live. This is one of the things our Armed Forces are fighting for – the battle for life goes on," Yermak posted on Telegram.
According to President Volodymyr Zelensky, as of Dec. 1, Ukraine has returned from Russian captivity a total of 1,319 Ukrainian defenders.