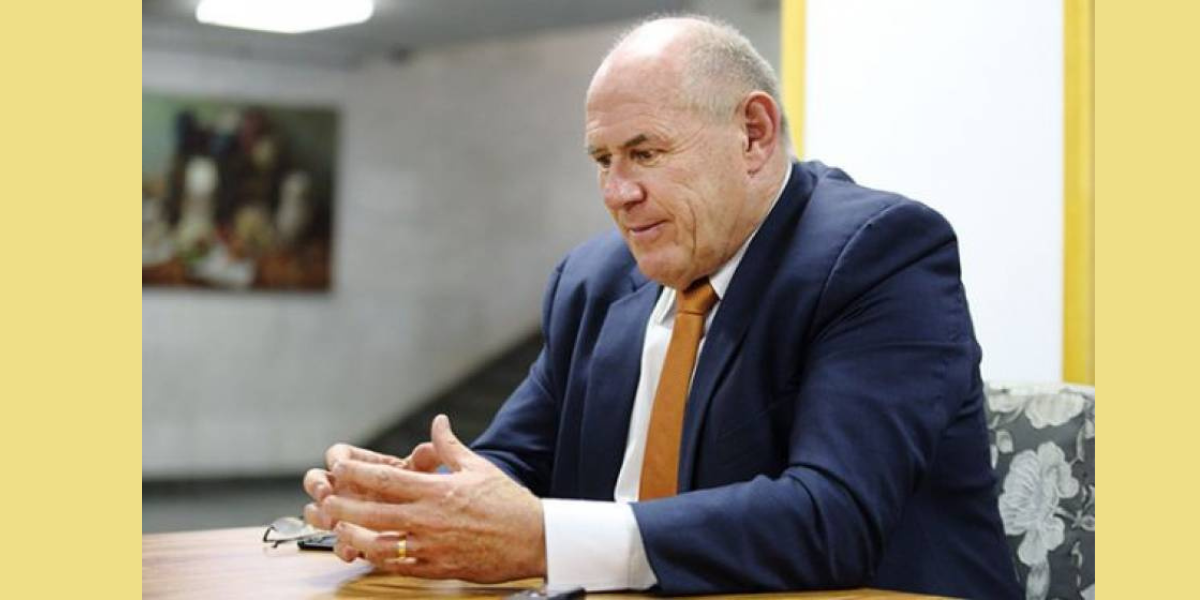 Stefan Romaniw, First Vice President of the Ukrainian World Congress (UWC) and Co-Chair of the Australian Federation of Ukrainian Organisations (AFUO), discussed Australia's support for Ukraine and Ukrainian refugees, Russia's presidency of the UN Security Council and countering the Russian aggressor in an interview with SBS Ukrainian journalist Bohdan Rudnytsky.
"During Easter, when Ukrainians worldwide have celebrated and will continue to celebrate this great religious holiday by two calendars, there is bloodshed, and people are dying on Ukrainian land. This is the 10th year of the war, which has not yet been stopped… And this war has driven millions of Ukrainians into the wider world. There are approximately seven thousand of them in Australia. So how do the country of Australia and the Ukrainian community help them, what problems do they face and how do they continue to live, and what are their hopes?" SBS Ukrainian describes the conversation. 
Stefan Romaniw also elaborated on the issue of the Moscow Patriarchate and explained why this "political" church has existed in Ukraine for so long. 
"We want to believe that over time people will realize that this is the Moscow Patriarchate and what the Russian world is," said Stefan Romaniw, "There is Putin, there is Kirill, there is the "Russkiy Mir", and almost nothing has changed since the days of Stalin or Lenin to destroy the Ukrainian identity and the Ukrainian people. The only thing that has changed is that we are strong today, and will win."
Listen to the interview (in Ukrainian).