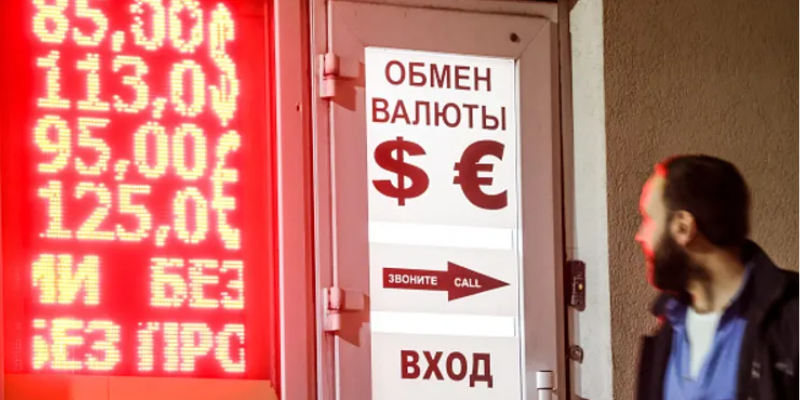 On Tuesday, The Wall Street Journal published a story analyzing how Russia's war of aggression against Ukraine "undoes" the aggressor's economy. In short, inflation is up, investment is down, labor is scarce, the budget is squeezed, and no money next year.

Source: The Wall Street Journal
"As the war continues into its second year and Western sanctions bite harder, Russia's government revenue is being squeezed and its economy has shifted to a lower-growth trajectory, likely for the long term," the WSJ story reads.
Having lost major customers in the gas and oil sector – Russia's biggest exports – the government's energy revenue fell by nearly half in the first two months of this year compared with last year. The fiscal gap hit $34 billion in those first two months, forcing Moscow to dip deeper into its sovereign-wealth fund, one of its main anti-crisis buffers.
Since November, the ruble has lost over 20% of its weight against the dollar. The labor force has shrunk as many young people were drafted to fight in the war or went into hiding abroad from being drafted.
"There will be no money next year," the WSJ quotes Russian billionaire Oleg Deripaska.
Read the whole story on the WSJ website.
Photo: Mikhail Metzel | TASS | Getty Images via CNBC