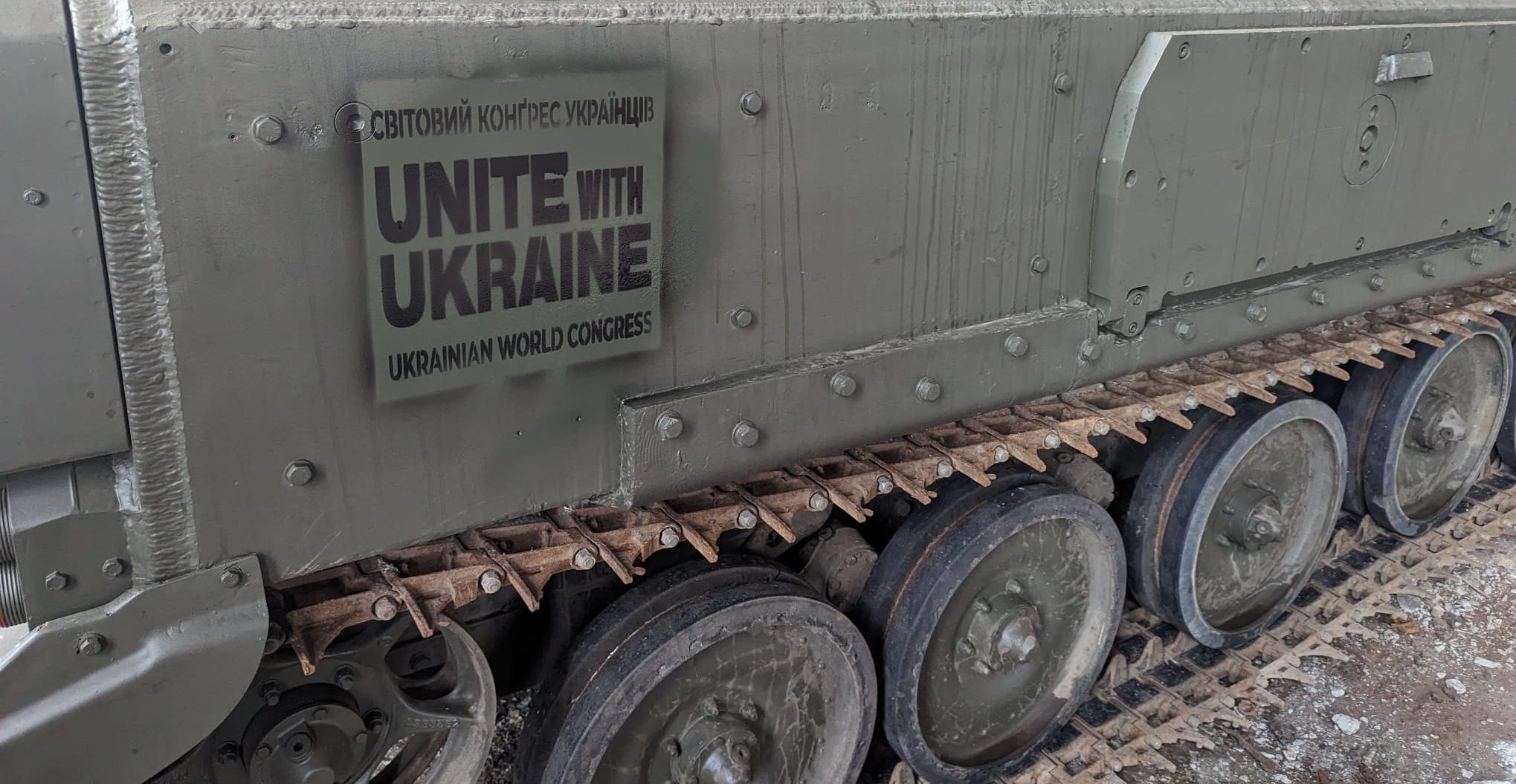 Toronto: 25 armoured vehicles have been delivered to Ukraine, thanks to the efforts of the Ukrainian World Congress (UWC), a volunteer-driven organization based in Toronto, with chapters around the world. The vehicles had been procured as part of the UWC's #UnitewihUkraine initiative.
Toronto's Andrew Potichnyj, director of #UnitewithUkraine, has been on the ground in Ukraine since early March of 2022. "This procurement was initiated by the UWC jointly with the Territorial Defense Forces command in October 2022," said Potichnyj. "To the best of my knowledge, this is the single largest delivery of armoured and tracked evacuation vehicles by an international NGO since the start of Russia's full-scale invasion of Ukraine," he said.
Potichnyj added that "This project was realized by the Ukrainian World Congress's "Unite with Ukraine" initiative in full cooperation with the Commander of the Territorial Defense Forces, major general Ihor Tantsyura, and the Commander-in-Chief of the Armed Forces of Ukraine, general Valerii Zaluzhnyi, who offered the full support and assistance of their offices and staff. We are grateful to both generals for their efforts in bringing this project to completion."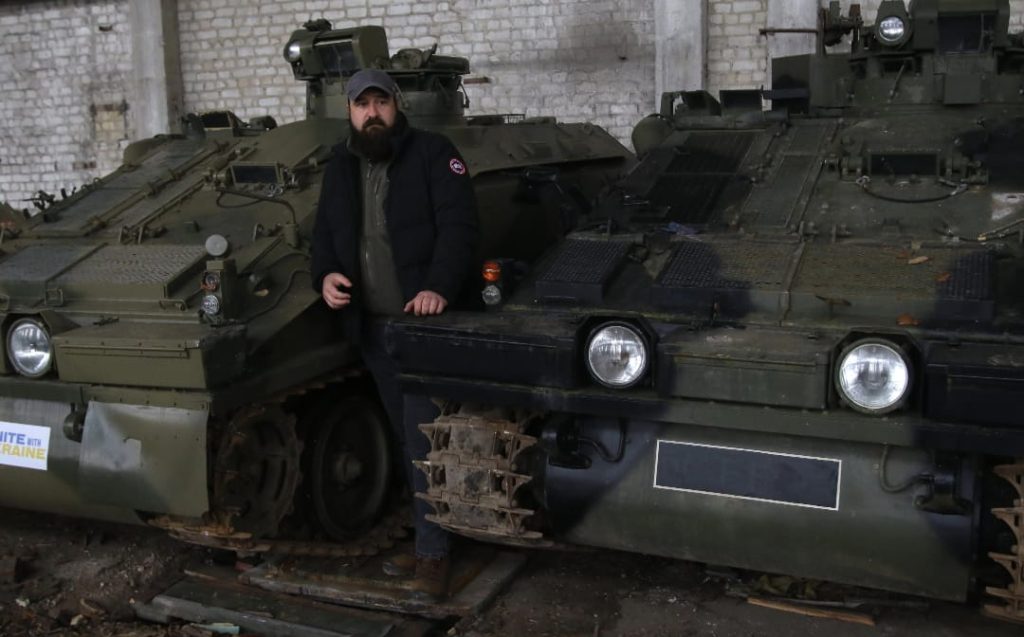 "This equipment is critically important, as it enables our forces not only to execute operational tasks, but to additionally perform medical evacuations of both civilian populations and military personnel when deemed necessary", said Oleksandr Muzyka, officer of the command of the TDF.
Commander of the Territorial Defense Forces of the Armed Forces of Ukraine, major general Ihor Tantsyura expressed his gratitude to the worldwide Ukrainian community: "Ukrainians around the world have united against the evil that exists today. I would like to express my gratitude to everyone who has supported and continues to support Territorial Defense!"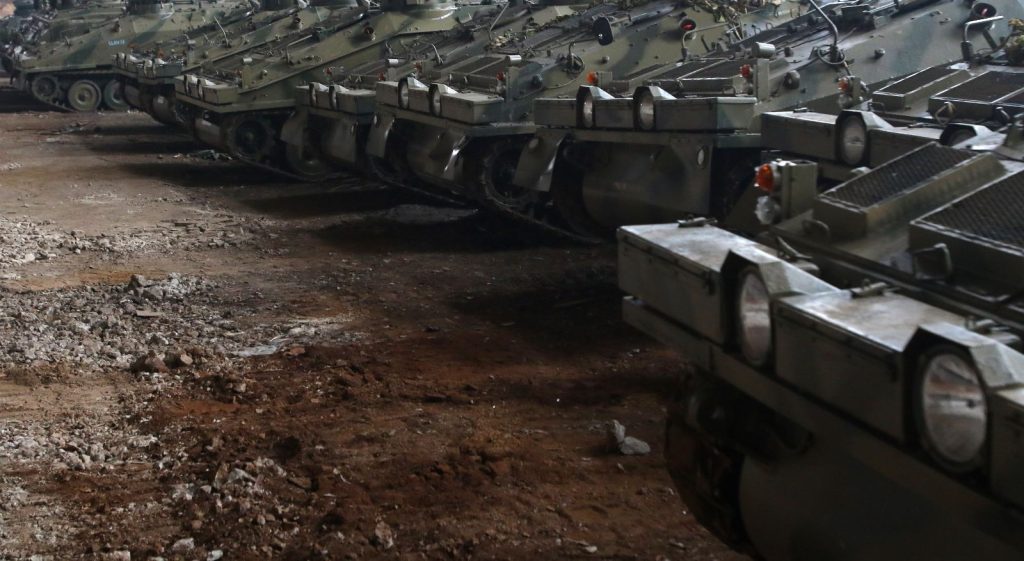 All 25 vehicles have been delivered to TDF brigades operating in Eastern Ukraine.
The Spartan is a tracked armoured personnel carrier, used by the British military.  It is a light weight, fast and maneuverable vehicle that can carry up to seven passengers with a reinforced welded aluminum 60-millimeter-thick body that protects from shrapnel and large-caliber ammunition fire.
The FV432 series of armoured personnel carrier (APC) is capable of transporting and evacuating up to twelve personnel on the battlefield and is used by armed forces around the world.
Funded by donations from people and organizations around the world, the UWC has purchased twenty-five armoured vehicles, including, twelve Spartan FV103, seven 432 APC, two 434 APC, one Spartan SPA8, one Spartan SPA017, and two FV104 Samaritans.
#UnitewithUkraine has plans for an upcoming global crowdfunding and auction campaign to finance the purchase of another 25 armoured personnel evacuation vehicles.
The Ukrainian World Congress, as part of its #UniteWithUkraine initiative has provided more than $40 million in aid, funded from donations in over 70 countries.
Please see infographic below.