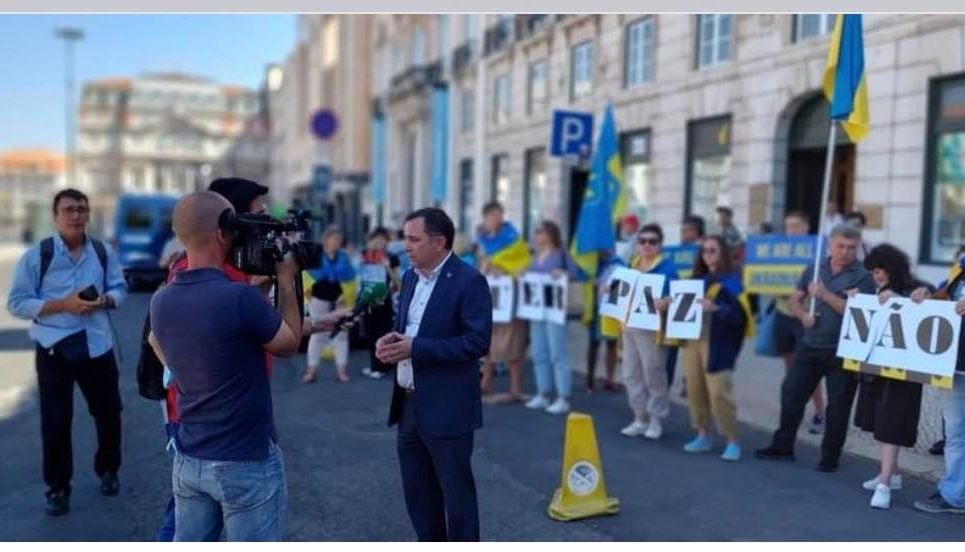 Alexander Smuzikov and Alexander Kaplan, Russian oligarchs and partners who made their fortunes in the oil business, have received a positive opinion from Portugal's Judiciary Police for naturalization in the country under its Sephardic Jews Law, according to Público.
The two, said to be close to Russian President Vladimir Putin, were certified as Sephardi by the Comunidade Israelita do Porto, and have been waiting for Portuguese citizenship since 2020 based on this act that grants Portuguese nationality to descendants of the ancient Sephardic Jewish community expelled from the Iberian Peninsula at the end of the 11th century.
According to Pavlo Sadokha, UWC Regional Vice-President and Head of the Association of Ukrainians in Portugal, the Portuguese government is considering the repeal of the law, which is currently being reviewed by the Constitutional Commission. He said Spain has already annulled a similar law.
"The Union of Ukrainians in Portugal will appeal to the Prime Minister of Portugal that even if there are legal grounds to grant citizenship to these two oligarchs, a political decision would not be made to do so. In particular, based on the sanctions imposed, based on the fact that this is support for the Russian terrorist regime and that granting citizenship to such persons who rob their people and finance the Ukrainians' genocide is enabling crimes and corruption, which cannot be the basis for the development and strengthening of the state's economy," said Sadokha.
He also mentioned the scandal that broke last year, when Russian oligarch Roman Abramovich was granted Portuguese citizenship. This led to criminal proceedings taken by the Prosecutor's Office against the Comunidade Israelita do Porto on suspicions that they were tampering with documents.
"The same concerns these two oligarchs, too, who applied for citizenship three years ago," says Sadokha.
According to Observador, Alexander Smukizov, 51, became rich, above all, by selling what would become one of the ten largest private oil companies in the world, TNK-BP. With a fortune estimated at €547 million, He is number 143 on the list of Russia's richest persons.
Alexander Kaplan, 54, was TNK-BP vice president for refining and trading. He is one of those on the list of Russian businessmen sanctioned by Kyiv, accused of "supporting" Putin and helping him financially as a major shareholder in Stavropol Promstroybank.
Smuzikov and Kaplan are founders and partners of Sanora-Rus, a Moscow-based company that allegedly provides accounting services.