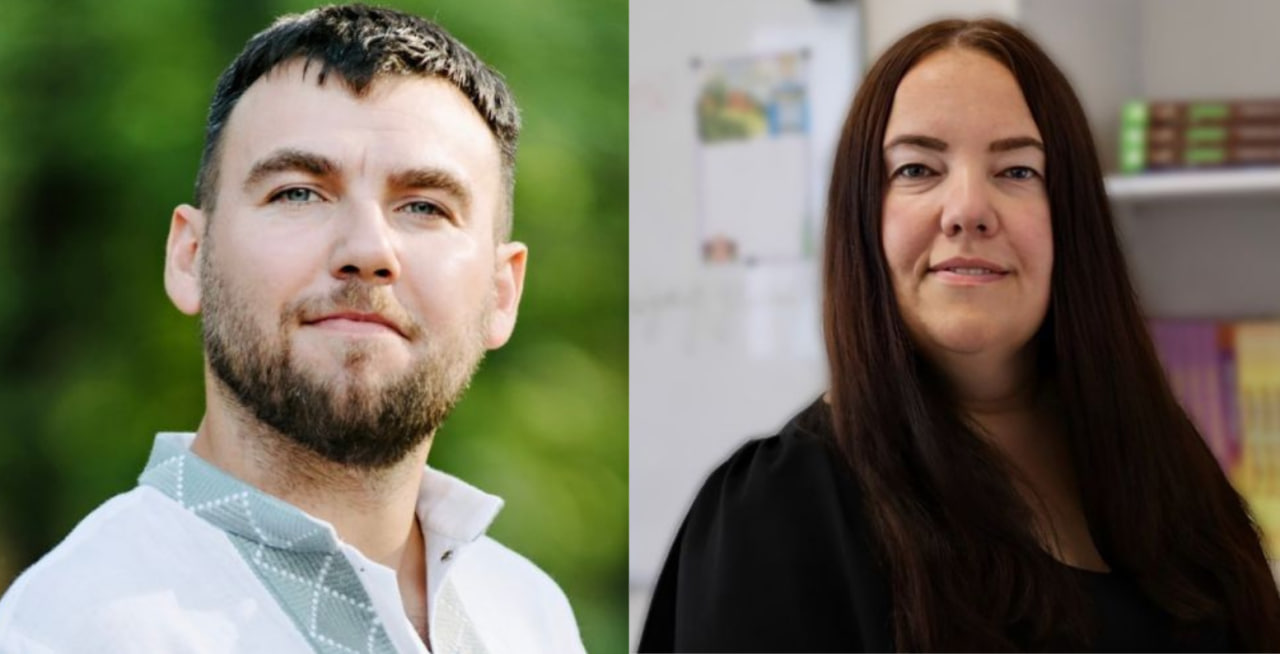 Two Ukrainian educators were included in the rating of the 50 best teachers in the world. Artur Proidakov and Liudmyla Tabolina were shortlisted for the annual Global Teacher Prize.
"Our Finalists … advocate for inclusivity and for child rights, integrate migrants into classrooms, and nurture their students' abilities and confidence. They are all champions for change and are inspiring their students and communities around them," Global Teacher Prize said.
Artur Proidakov, a teacher of Ukrainian language and literature, originally from Kadiivka, Luhansk Oblast. Now the man works at a school in Kyiv. Artur is the author of the Ukrainian literature course as part of the All-Ukrainian Online School project, and during the full-scale invasion, he developed the Rozmovliai ["Speak"] online course for everyone who wants to learn the Ukrainian language.
"Try to turn each lesson into an exciting process. The future of our country depends on your cooperation with children. Do not be afraid of responsibility. Do not be afraid to interact with students. We have the opportunity to do our work here, while we are protected on the front lines by defenders. Let's do our work as efficiently as possible," Proidakov said.
The teacher assures that this rating will not change his life in any way, and he will continue to do his job. Artur is also the winner of Global Teacher Prize Ukraine 2021.
Liudmyla Tabolina is also a teacher of Ukrainian language and literature. She worked in Kharkiv at the beginning of the full-scale invasion. When there was no public transport in the city for four months, Lyudmila walked 11 kilometres to get to school to teach the children.
The school turned into a humanitarian hub during active Russian attacks. Residents of destroyed buildings sought refuge in the educational institution. Liudmyla currently teaches in Kyiv.
"I can describe my emotions now in one word – devotion. Devotion to oneself, education, teachers and Ukraine. My mission is to prevent Ukraine from becoming one of the lines on the world news feed. I will continue to be proud of our educators and popularize our educational approaches wherever I am," Liudmyla says.
Liudmyla also became a finalist of the Global Teacher Prize Ukraine in 2019. Last year, the Global Teacher Prize Ukraine awarded Ukrainian teachers for bravery during the war.