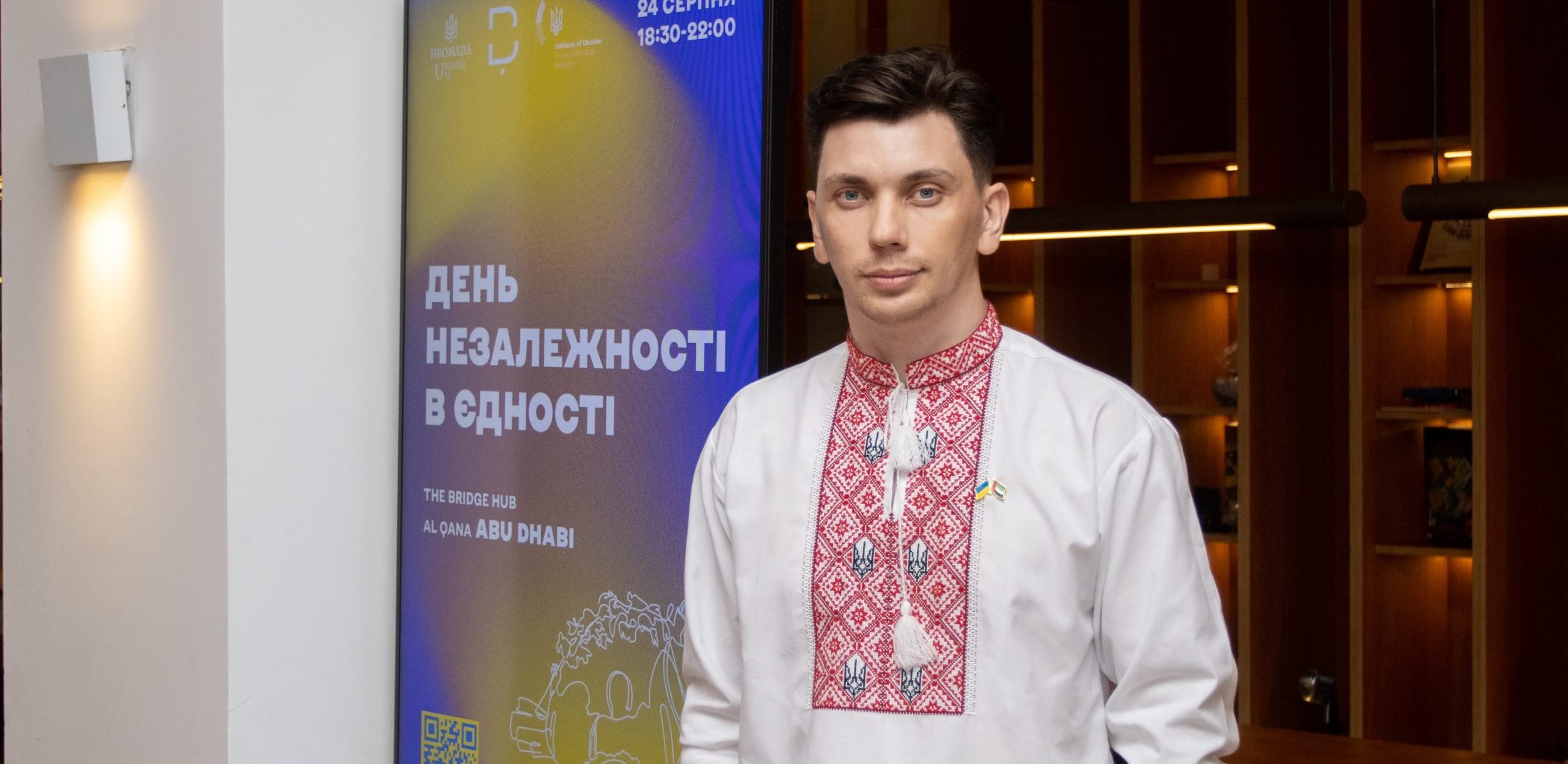 The main priority of the Ukrainian community in the United Arab Emirates is to help Ukraine, said Yevheniy Semenov, Coordinator of the Ukrainian community in the UAE, on the air of the Yedyni Novyny ["United News"] national marathon.
The Eastern world differs significantly from the West, so advocacy activities differ significantly. Searching for common values with citizens of the UAE helps to promote understanding of Ukraine, says Semenov.
"We have the opportunity to conduct people's diplomacy and promote the idea of Ukraine's strength, the idea of Ukraine's rich history, in such ways. Informing the population here in the east about Kyivan Rus, about our ancient princes, strong rulers, etc., are precisely those ideas that are largely similar in spirit, culture, and mentality in the eastern part of the world. And this is what will help Ukraine gain a strong position," the Coordinator of the Ukrainian community in the UAE explained.
The countries of the Middle East – in particular, Saudi Arabia and the UAE – strive to achieve peace in Ukraine, as confirmed by the peace summit held in Jeddah, Semenov added.
"The Emirates and Bahrain (at the level of ministers) joined the Crimea Platform summit this year for the first time, which is also a huge breakthrough. Officially, information sources communicate that these countries want peace to come to Ukraine and support our vision of peace," Semenov said.
Today, world Ukrainians are incredibly united. However, it is important to increase efforts to support Ukraine, especially when foreigners begin to feel war-weary. Global Ukrainianness, our unity and involvement guarantee that the world will remain with Ukraine, the coordinator of the Ukrainian community of the UAE concluded.