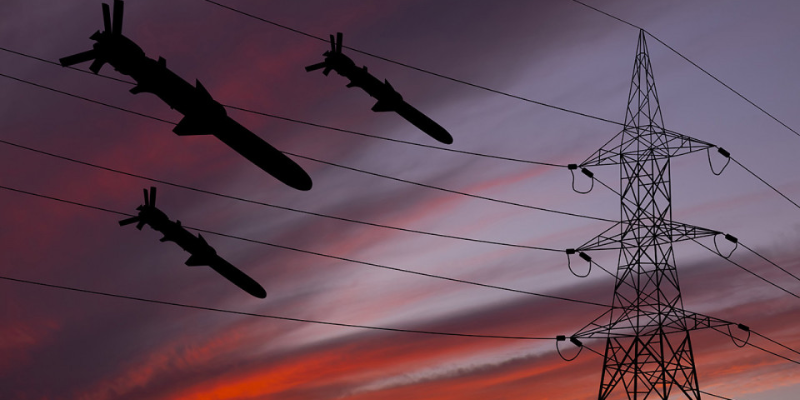 As if to demonstrate its attitude to international law, Russia fired 70 missiles at Ukraine on the day of the 28th anniversary of the Budapest Memorandum signing. The Ukrainian air defense intercepted 60, Air Force Command said. Nine of ten missiles coming to Kyiv were shot down, according to the Kyiv City Military Administration.
Two people died in the attack and three were wounded, including a child aged one year and 10 months, according to UNIAN.
Ukrenergo, Ukraine's national energy company, confirmed that some of the country's energy infrastructure facilities were hit, resulting in emergency power breaks. A part of Odesa was de-energized, its boiler houses shut down and municipal electric transport stopped.
Consumers in all of Mykolaiv Oblast were disconnected from the power supply preventively, to avoid major accidents.