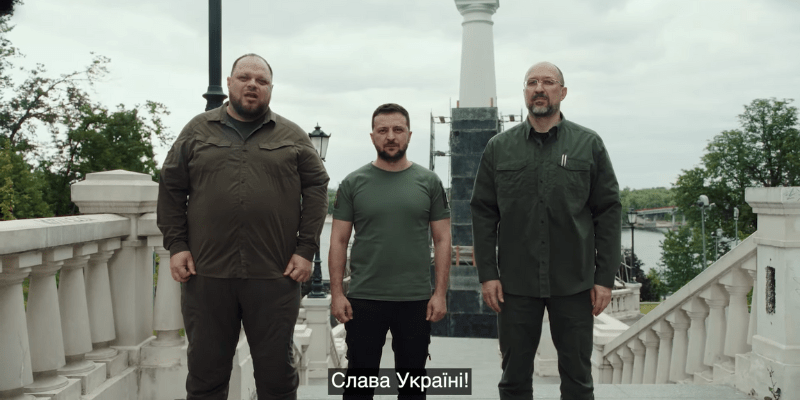 President Volodymyr Zelensky, Prime Minister Denis Shmygal and Verkhovna Rada Speaker Ruslan Stefanchuk have recorded a joint video address following the granting of the EU candidate status to Ukraine.
Today is an important day. We hear the Ode to Joy. Joy, but not euphoria. There is a lot of work ahead. Everyone in their place. The cohesion of all branches of government and society is our key to success.
Despite the war, we continue to implement EU legislation, norms and rules in all spheres of life. The government will develop an appropriate roadmap.
The next steps are known – we have the recommendations of the European Commission.
We expect the Verkhovna Rada to approve European integration laws as a matter of priority. From all of you – high civic consciousness, devotion to our values and awareness that no one will build us a European Ukraine, except us.