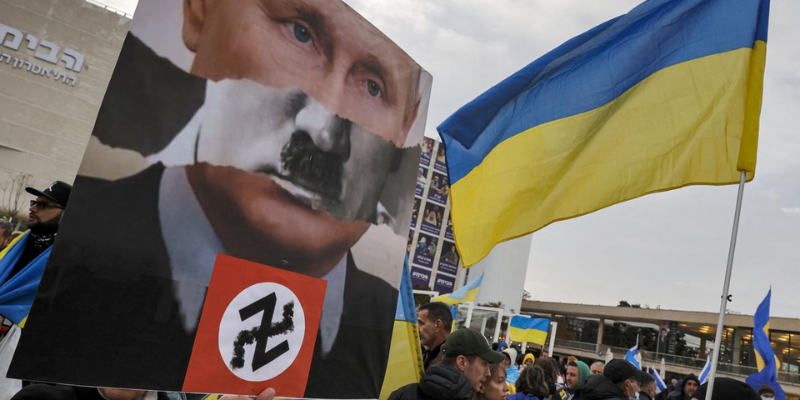 On Tuesday, Ukraine's parliament – the Verkhovna Rada – passed a resolution calling Russia's state ideology "Rashism," LB.ua reported.
The resolution, supported by 281 lawmakers, is titled "On the Statement of the Verkhovna Rada of Ukraine 'On the use of the Rashism ideology by the political regime of the Russian Federation and condemnation of the Rashism principles and practices as totalitarian and misanthropic.'"
According to the Explanatory Note for the draft resolution, its goal is to condemn rashism as the ideology and practices underlying Russia's state policy. The document also calls on the United Nations, the European Parliament, the Parliamentary Assembly of the Council of Europe, the OSCE Parliamentary Assembly and the NATO Parliamentary Assembly, as well as the governments and parliaments of foreign countries, to support the condemnation of the Rashism ideology, politics and practices.
Ukrainian MPs expect that the statement will help the international community recognize the form of Russian state policy as a "complex of dangerous and destructive ideas aimed at undermining the present international order system and its principles – the recognition of the equality of all states and their sovereignty as well as human rights in the first place."
The statement lists the attributes and consequences of Rashism (as per the draft resolution #9101 registered on March 13, 2023):
Systemic violation of human rights and fundamental freedoms;
The cult of power and militarism;
The cult of the leader's personality and the sacralization of state institutions;
Self-aggrandizement of Russia and Russians through violent oppression and/or denial of the existence of other peoples;
Expansionist state policy implemented by spreading the Russian language, culture, Orthodox Church, media, political and public institutions and promoting the ideas of the "russkiy mir" (Russian world) among other peoples;
Systematic violation of norms and principles of international law, sovereign rights, territorial integrity and internationally recognized borders of other states and non-compliance with the principle of non-use of force or threat of force;
Creation, financing and armed support of illegal armed formations and separatist movements on the territories of other sovereign states and creation and support of terrorist organizations;
The use of prohibited warfare methods and systemic perpetration of war crimes and crimes against humanity;
Systematic organization and conduct of mass murders, executions, torture and deportations; creation of artificial conditions for the occurrence of hunger and other types of mass physical terror; genocide; and persecution for ethnic, national, religious, political and other reasons;
Regular application of the economic and energy blackmail practices to other countries;
Regular threats to use nuclear weapons against other countries and create man-made disasters.
Photo: A protest against Russia's invasion of Ukraine in Israel's Tel Aviv. | Jack Guez / AFP via Scroll.in