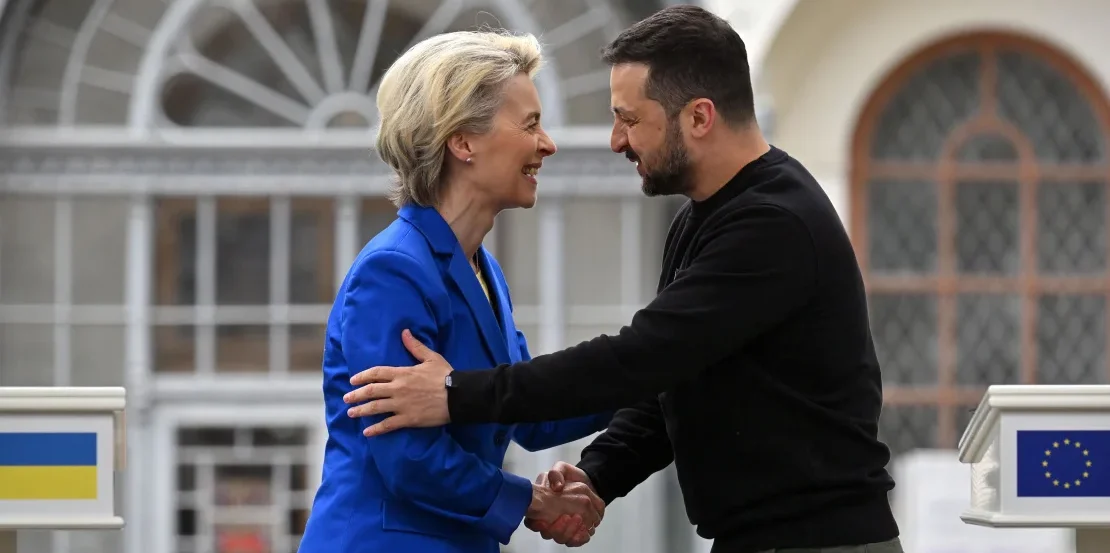 The head of the European Commission, Ursula von der Leyen, announced during a briefing in Brussels that the European Commission has suggested EU member countries initiate accession negotiations with Ukraine and Moldova. This decision was disclosed by the EU executive body after a thorough evaluation of Kyiv's progress toward EU membership.
Furthermore, von der Leyen highlighted Ukraine's significant achievement in fulfilling over 90% of the recommendations presented by the European Commission. She stated, "On this basis, we have recommended today that the Council open accession negotiations. We also recommend that the Council endorse the negotiating framework once Ukraine has implemented the ongoing reforms," as articulated by the President of the European Commission.
Von der Leyen commended Ukraine for its dedication to implementing reforms, even in the midst of a full-scale war.
"The main progress has been achieved in constitutional reform, reform in the field of justice, in the selection of the High Council of Justice, in anti-corruption processes, and combating money laundering; there have been important measures to limit the influence of oligarchs on public life, the new law on the media, and progress regarding national minorities. The remaining reforms are being implemented, and that's good," she said.
EU leaders may support the start of negotiations on Ukraine's accession at the next European Council summit on December 12. The decision needs the unanimous approval of all 27 member states, Euronews writes.
At the same time, the European Union also supported granting Georgia the status of a candidate for membership, but with certain conditions. The European Commission recommended granting Tbilisi candidate status with the conditions for carrying out reforms to move to the next step.
Cover: Sergei Supinsky/AFP/Getty Images