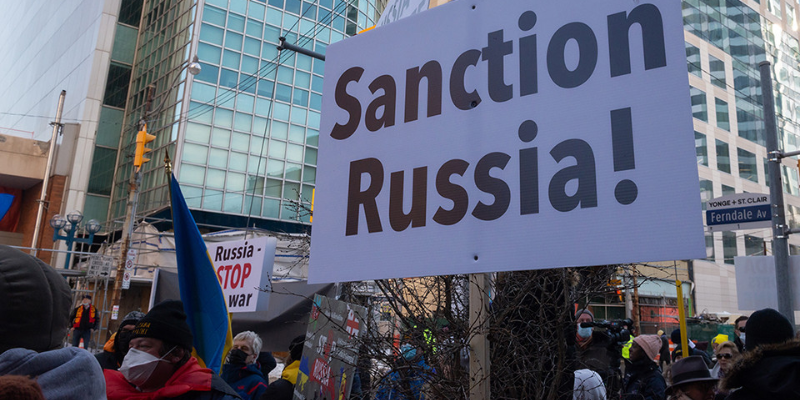 Ukraine's Ambassador to the United States, Oksana Markarova, has cited two cases of how the circumvention of sanctions imposed on Russia can lead to imprisonment.
The first case deals with two Russian nationals residing in Florida, Oleg Patsulya and Vasilii Besedin, who were arrested and now face 20 years behind bars on each charge count. According to the U.S. Department of Commerce Bureau of Industry and Security, since at least September of 2022, the two collaborated with representatives of Russia-based Smartavia, Rossiya and Pobeda airlines to acquire U.S.-origin aircraft parts and components in violation of U.S. export controls. Patsulya and Besedin attempted to deceive U.S. industry and government officials by claiming that the end user for their purchases was in Turkey rather than Russia and then attempted to illicitly transship items through the Maldives.
The second case features Nikolaos "Nikos" Bogonikolos, 59, of Athens, Greece, who was charged with wire fraud conspiracy and smuggling. According to the U.S. Department of Justice, Bogonikolos was arrested in Paris on May 9 and remains in custody pending the resolution of extradition proceedings.
"As alleged, while ostensibly operating as a defense contractor for NATO and other ally countries, the defendant and his Aratos Group were double-dealing, helping to fuel Russia's war effort and their development of next-generation weapons," said U.S. Attorney Breon Peace for the Eastern District of New York. "Our office continues to work tirelessly to ensure that disruptive technologies do not fall into the wrong hands."