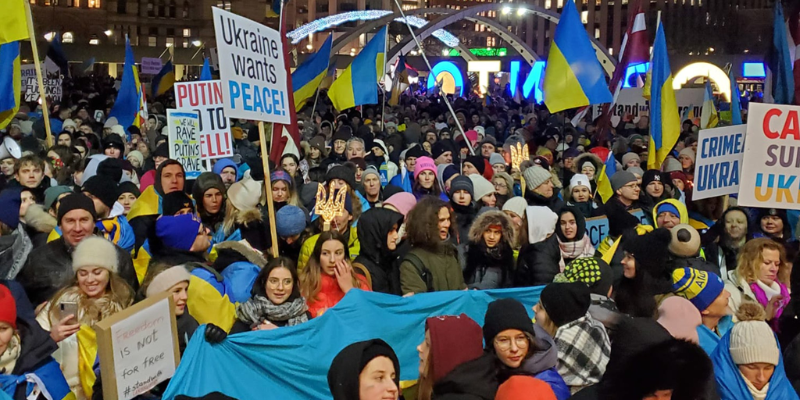 Ukraine's Deputy Foreign Minister Yevhen Perebyinis sent a letter to Ukrainian World Congress President Paul Grod, thanking the UWC for its role in organizing the mass rallies in support of Ukraine all over the world one year after Russia began its full-scale invasion of Ukraine: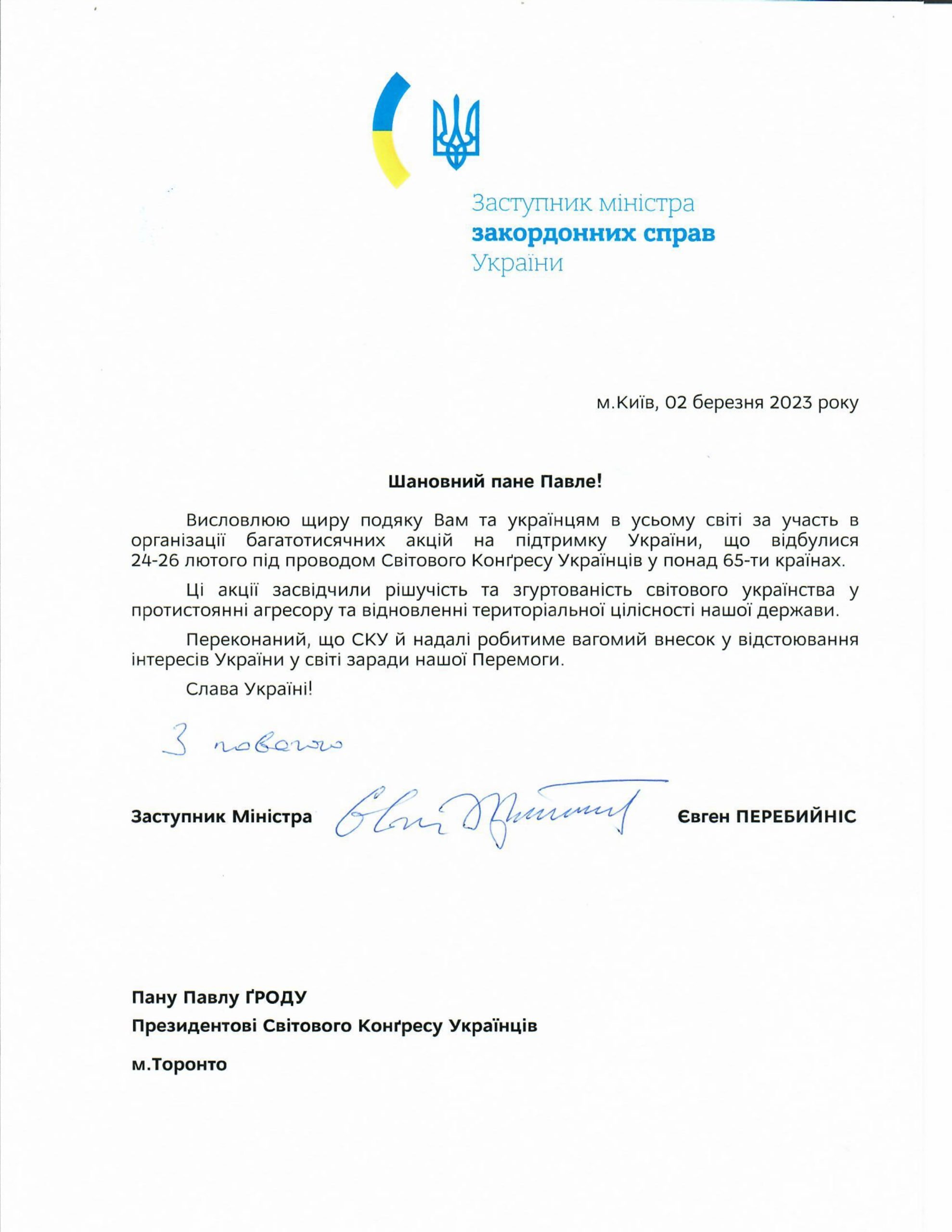 "I express my sincere thanks to you and Ukrainians all over the world for participating in the organization of the thousands strong rallies in support of Ukraine, which took place from February 24-26 under the leadership of the World Congress of Ukrainians in more than 65 countries.
"These rallies proved the determination and unity of Ukrainians worldwide in resisting the aggressor and restoring the territorial integrity of our state.
"I am convinced that the UWC will continue to make a significant contribution to the defense of Ukraine's interests in the world for the sake of our Victory.
"Glory to Ukraine!"