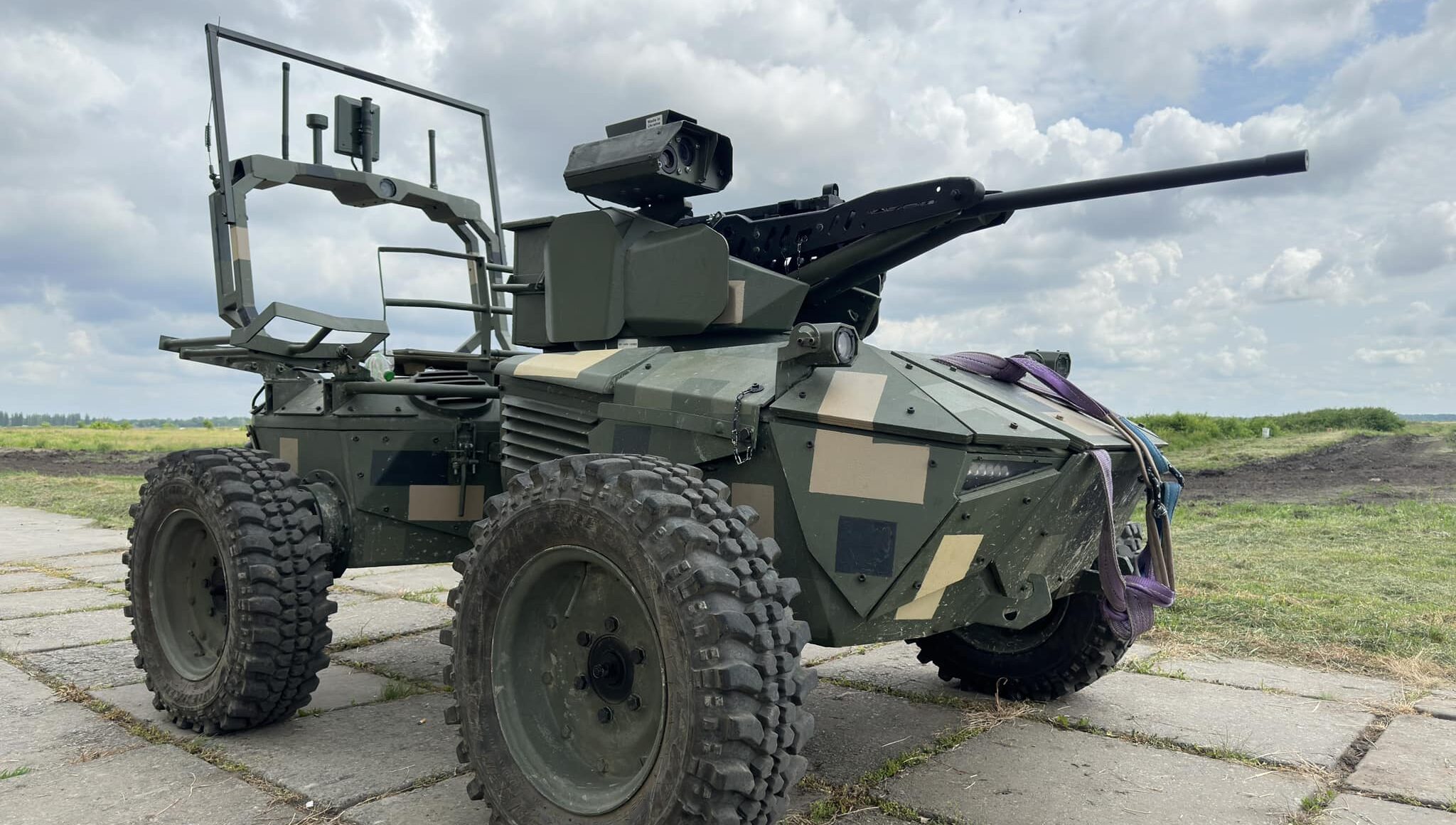 The Ukrainian ground combat drone Ironclad is being tested on the front line. The drone is used for assaults and fire support at the front, Mykhailo Fedorov, Deputy Prime Minister and Minister of Digital Transformation, reported.
"This is a revolutionary product from Ukrainian engineers from Roboneers, which changes the approach to warfare and helps save the most valuable thing –  the lives of our soldiers," Fedorov said.
The drone is part of Ukraine's global development of ground combat unmanned platforms, the journalists write. Ironclad is a development that was created before the full-scale Russian invasion.
"The machine develops a speed of up to 20 kilometers, is equipped with a thermal imaging camera and a combat turret ShaBlia ["Sabre"] M2. It also has an armored carapace that protects against small arms. Ironclad can be controlled remotely from a safe place," Deputy Prime Minister said.
The unmanned platform was created specifically for combat missions in extreme climatic conditions. The first sample was created in 2018. The previous appearance of the drone is significantly different from the current one. The updated version has more massive wheels, a rounded body, a combat module, and a place for cargo.