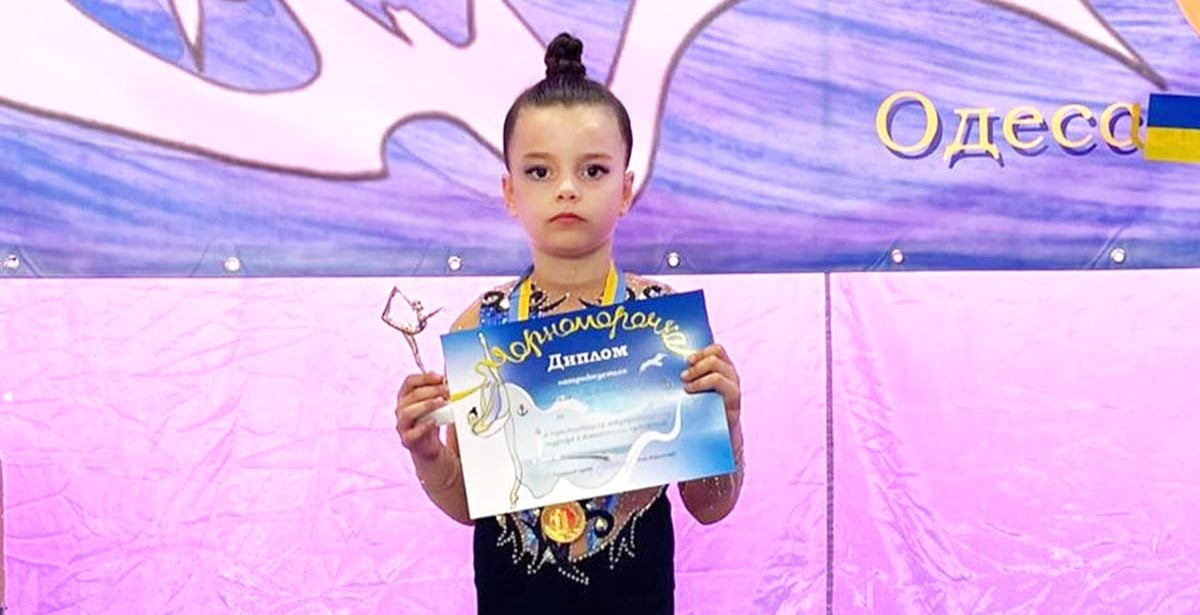 Oleksandra Paskal won her first rhythmic gymnastics competition. The contest was held in Chornomorsk, Odesa Oblast. The 7-year-old athlete performed with a prosthetic leg.
The girl was injured last year on May 16 during a Russian shelling on Zatoka in Odesa Oblast. The occupiers launched a missile attack on the recreation center; as a result, a plate fell on the young athlete's leg. Oleksandra also suffered a fracture of 4 ribs, a head injury, a broken arm, and multiple other injuries.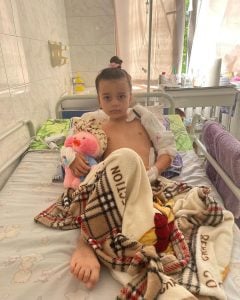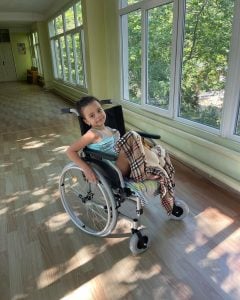 Doctors could not save the leg. The child was in a medically induced coma for 15 days, underwent numerous surgeries, and received a prosthesis. Oleksandra took a 4-months-long rehabilitation course in Austria and learned to walk again. 
Oleksandra returned to the artistic gymnastics training immediately after coming back to Ukraine. "Oleksandra Paskal, who lost her leg last year due to the ruscist missile attack on Odesa, took part in her first competition. Remember this name! This is the name of the future champion! And no ruscists with their missiles, injuries, and amputations will break us!" Daria Herasymchuk, Commissioner of the President of Ukraine for Children's Rights, said.
Photo source: instagram.com/paskalmasha