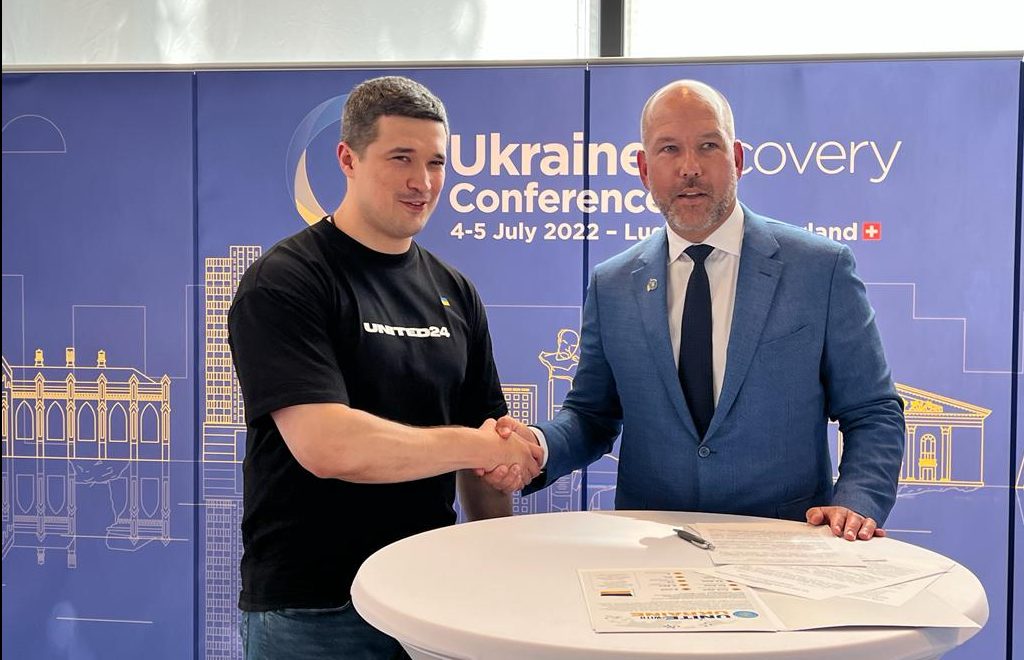 Lugano (Switzerland) During the international Ukraine Recovery Conference in Lugano, Switzerland, the Ministry of Digital Transformation of Ukraine and the Ukrainian World Congress (UWC) signed a Memorandum of Cooperation to support the UNITED24 fundraising platform. The first project of U24, which will be supported by UWC, is "Army of Drones". Cooperation will include promotion, joint fundraising with the Unite With Ukraine platform and purchase of drones which will help the Ukrainian Armed Forces monitor about 2,470 kilometers of front line for the defense of Ukraine.
In particular, within the framework of the "Army of Drones" project, it is planned to purchase 200 professional unmanned aerial systems of the tactical level for aerial reconnaissance. Such drones can fly for up to 24 hours at a distance of up to 160 kilometers and at an altitude of up to 5 kilometers. They are equipped with several thermal imaging cameras, position sensors and software, and most importantly, they are difficult to spot and therefore difficult to shoot down.
"Army of Drones is currently a priority for UNITED24 in the area of '​​Defense and demining'. This is a comprehensive program. That which is needed on the front lines. Because this war is not only of people, but also of technologies. We must have an advantage over the enemy in every area. We are grateful to the Ukrainian World Congress for their support," said Mykhailo Fedorov, Deputy Prime Minister and Minister of Digital Transformation of Ukraine.
The Ukrainian World Congress unites and represents the interests of more than 20 million Ukrainians around the world. From the first day of the full-scale invasion, the UWC has been helping to fight the Russian army, both informationally and effectively, by purchasing equipment for the defenders of Ukraine through the global fundraising campaign UniteWithUkraine, which also joins the cooperation within the framework of the "Army of Drones" project.
"Since the first days of the war, the Ukrainian World Congress has been making great efforts to strengthen international support for Ukraine and help Ukrainian defenders to defend their land. We are currently stepping up our assistance together with UNITED24 and the Army of Drones project. We continue to use all opportunities to provide the defenders of Ukraine the opportunity to gain a technological advantage and victory in this war against the terrorist state," emphasized the President of the UWC, Paul Grod.