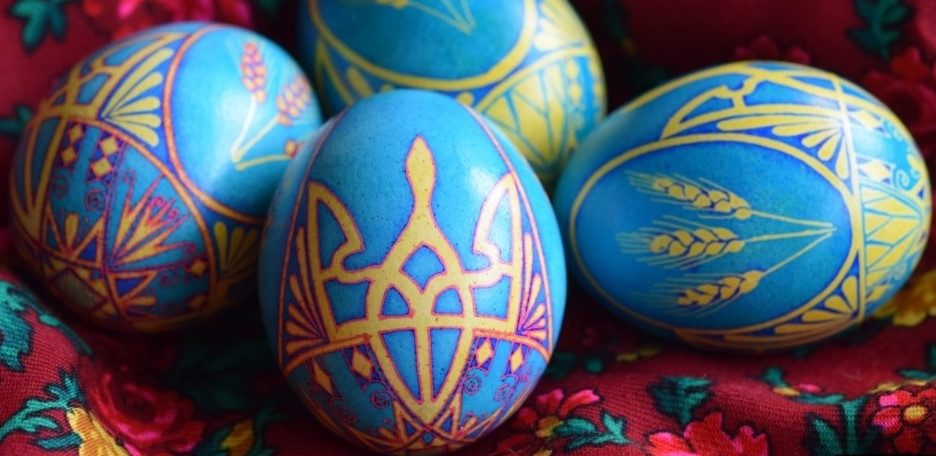 Traditionally, in the coming days, Ukrainians worldwide prepare for Easter and invite everyone to join their workshops and community meetings. We invite you to check out the announcements, join the planned events, borrow other communities' practices, and organize similar workshops in your country.
A favorite workshop on Easter's eve is Easter egg making. Pysanka [a decorated Easter egg] is another element of our nation's uniqueness and genetic code, which is why the tradition of Easter egg-making has been preserved in our communities. People say: "the world will live as long as pysankas are made". In some communities, there is a tradition of gathering as a community to paint Easter eggs, while in others, this event turns into large-scale charity fairs that unite whole cities.
London, Great Britain
The event "Journey to Easter" will be held for children from 6 to 16 years old; more details can be found here.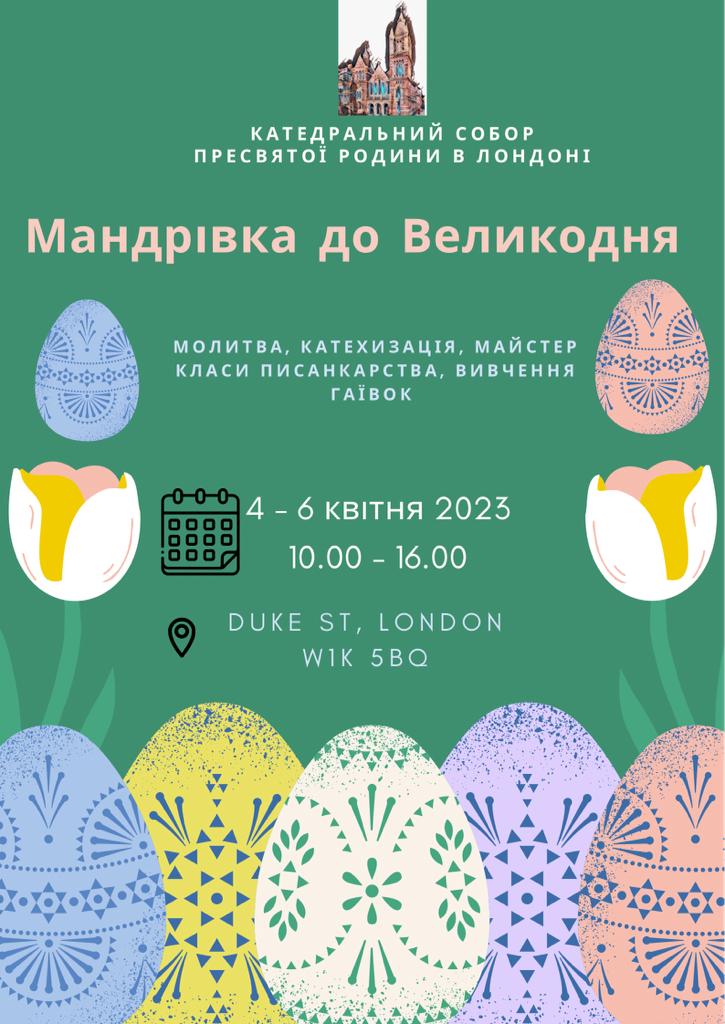 Montreal, Canada
Find more details about an Easter egg-making workshop for adults with children's activities here.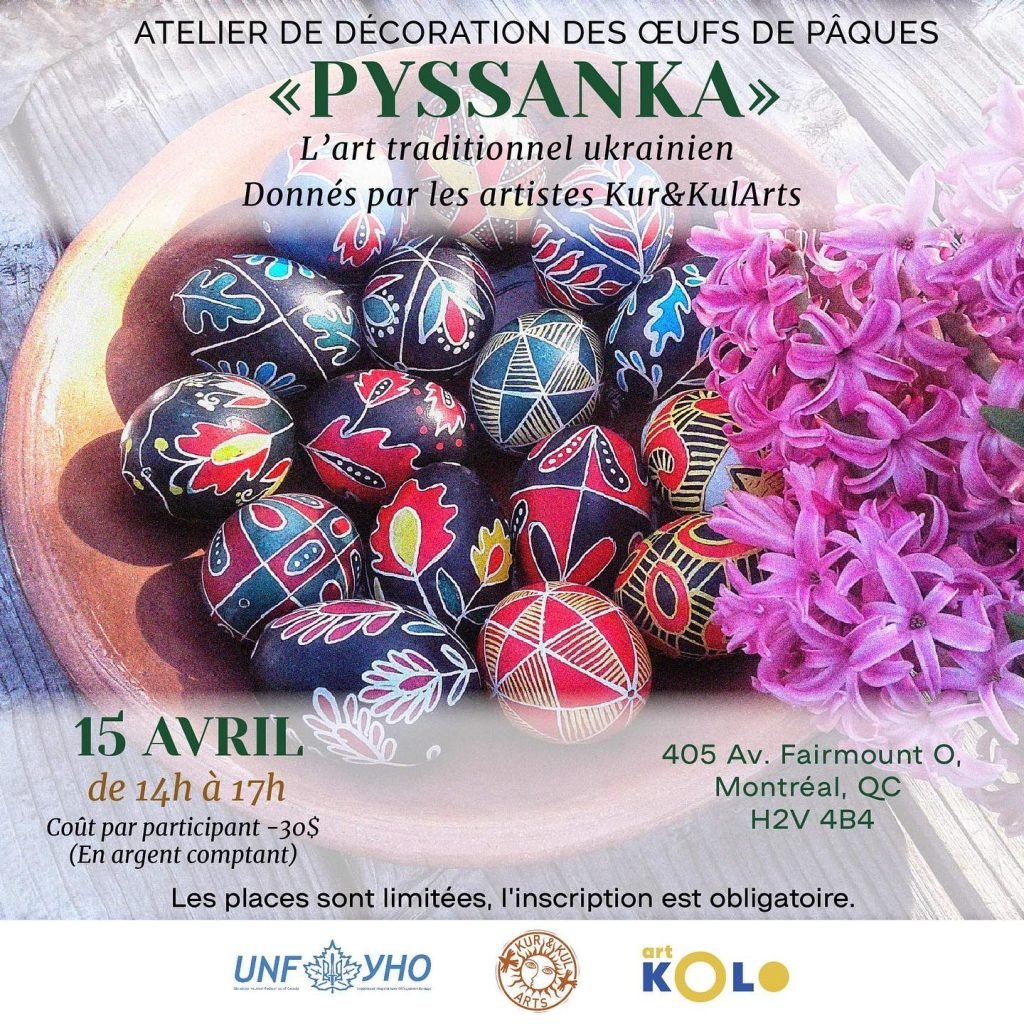 White Rock Elks, Canada
Traditional Easter egg painting, Petrykivka egg painting, painting on canvas, and spring wreath weaving workshops – find more information here.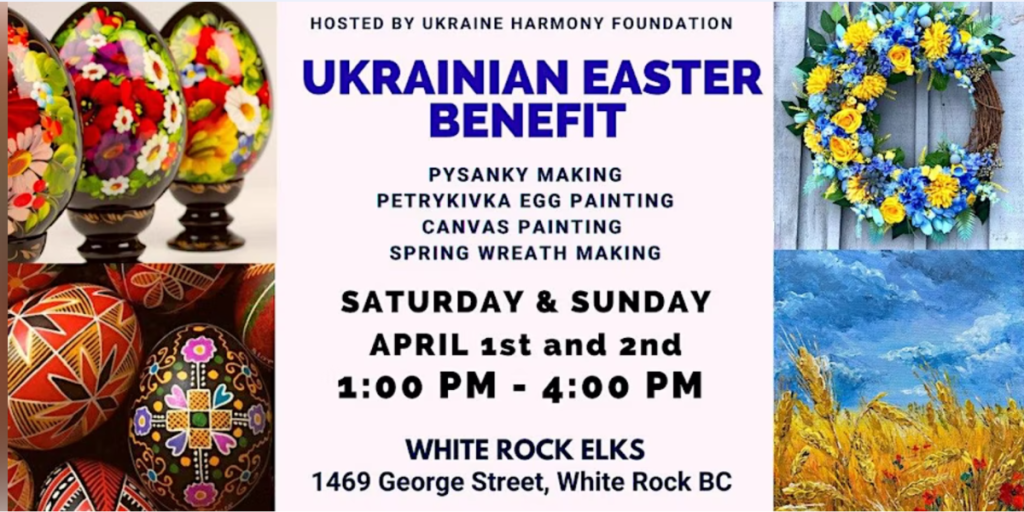 Tokyo, Japan
Our member organization, "Krayany," is holding an Easter egg workshop for the first time. More details are here.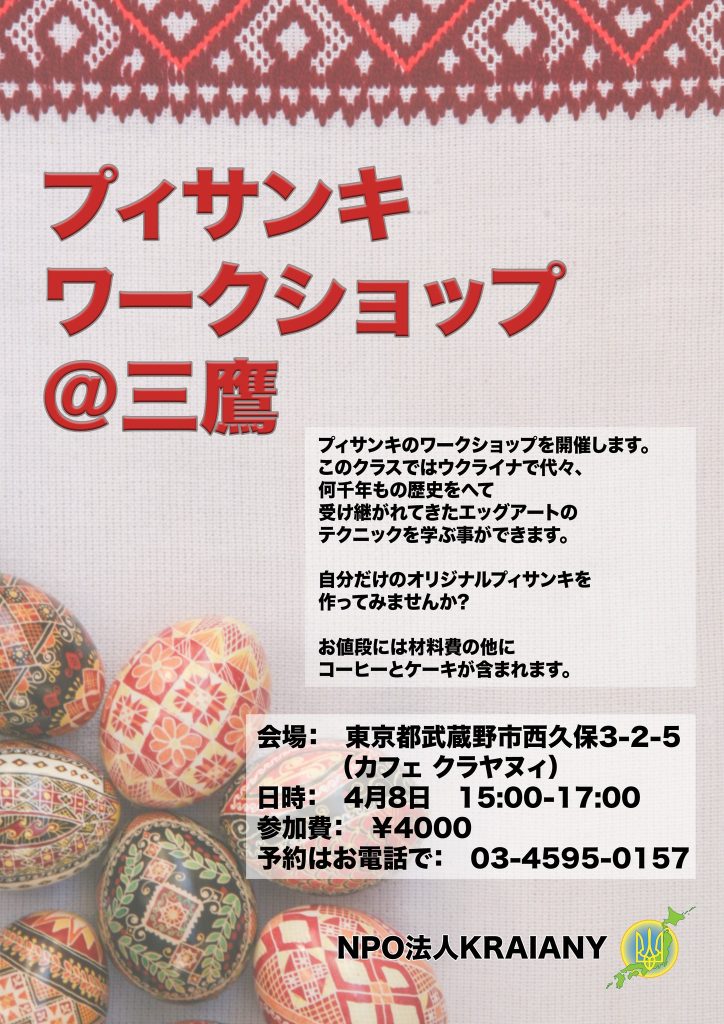 Saskatchewan, Canada
The University of Saskatchewan Ukrainian Students' Association offers traditional and Petrykivka painting workshops. Find more details here.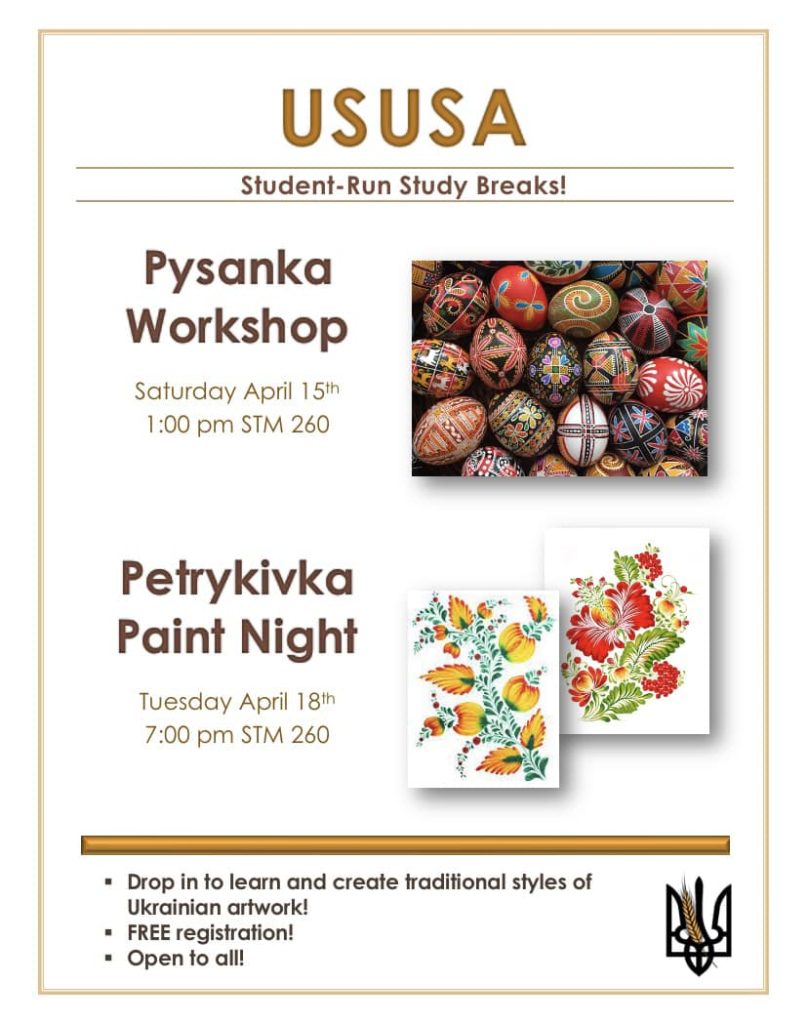 Zurich, Switzerland
The Ukrainian Easter Fair and Pysanka Festival will entertain guests, with part of the proceeds going to help sick children in Ukraine and animal shelters run by volunteers. Find more information here.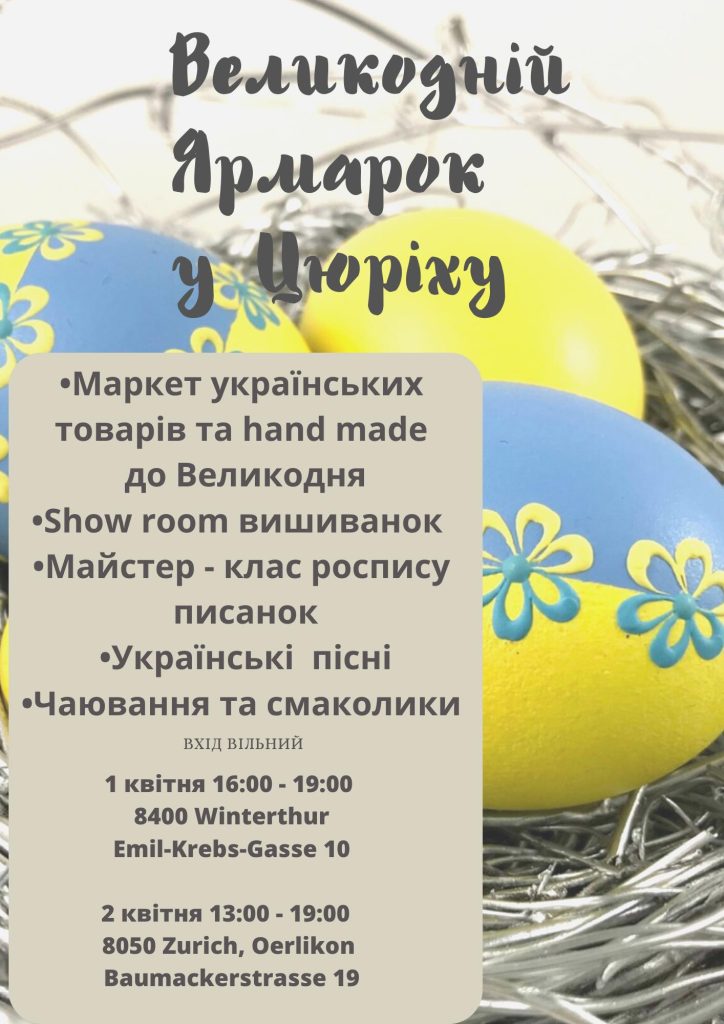 Copenhagen, Denmark
A series of events dedicated to Easter eggs for children and adults are planned, more details are here.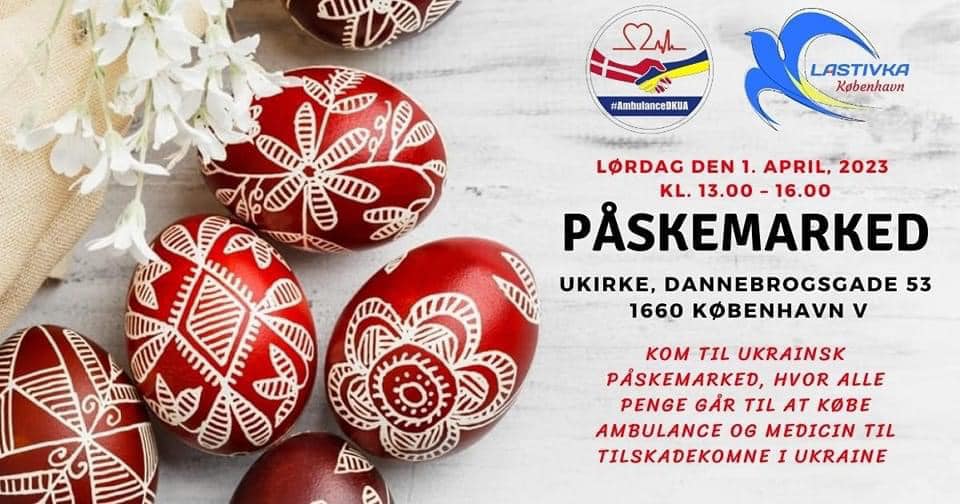 Port Vendres and Rivesaltes, France
PLAST France invites you to a workshop on Easter eggs; see details here.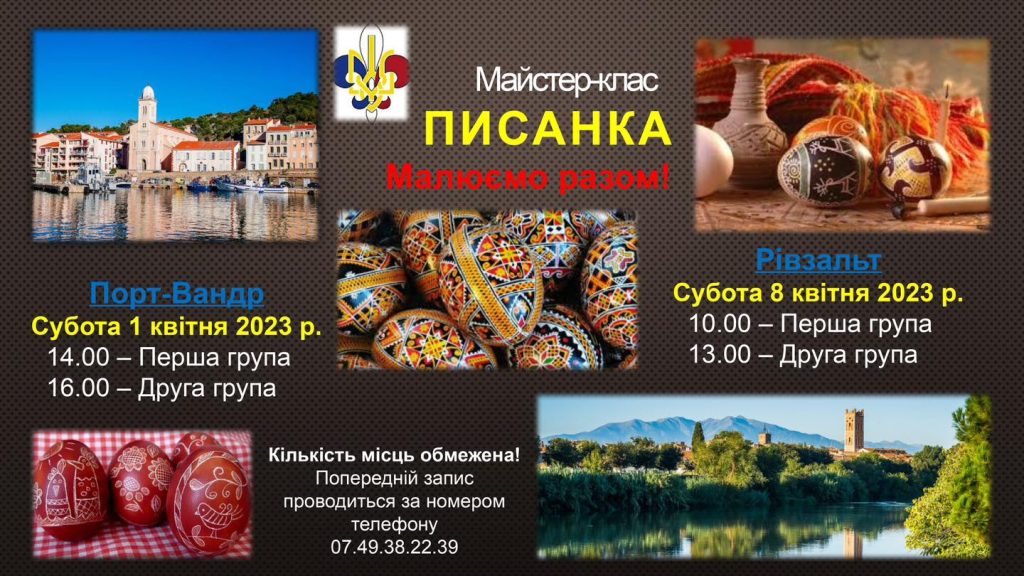 Washington, D.C., USA
The Ukrainian House invites you to an Easter egg-making workshop, with additional activities for children afterward. Find more details here.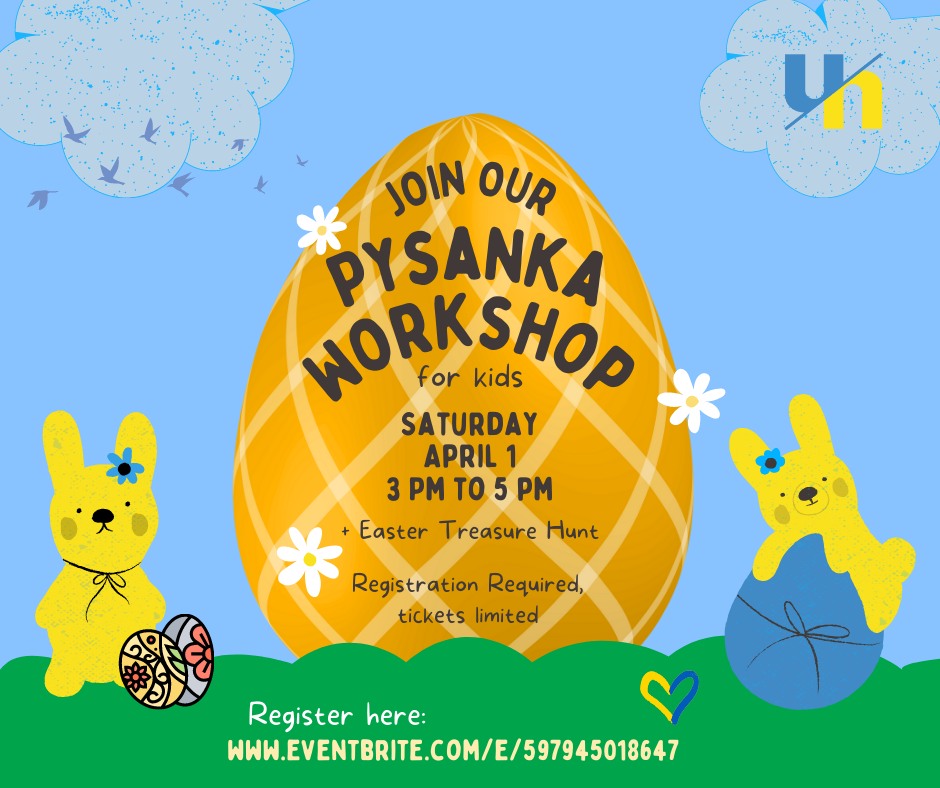 Minneapolis, USA
The Ukrainian American Community Center is holding a workshop on Ukrainian folk art, Pysanka. This workshop is an excellent experience for friends or families. More details are here.
Tbilisi, Georgia
Ukrainians in Georgia are also preparing for Easter and are offering free workshops for adults and children. Find more details here.