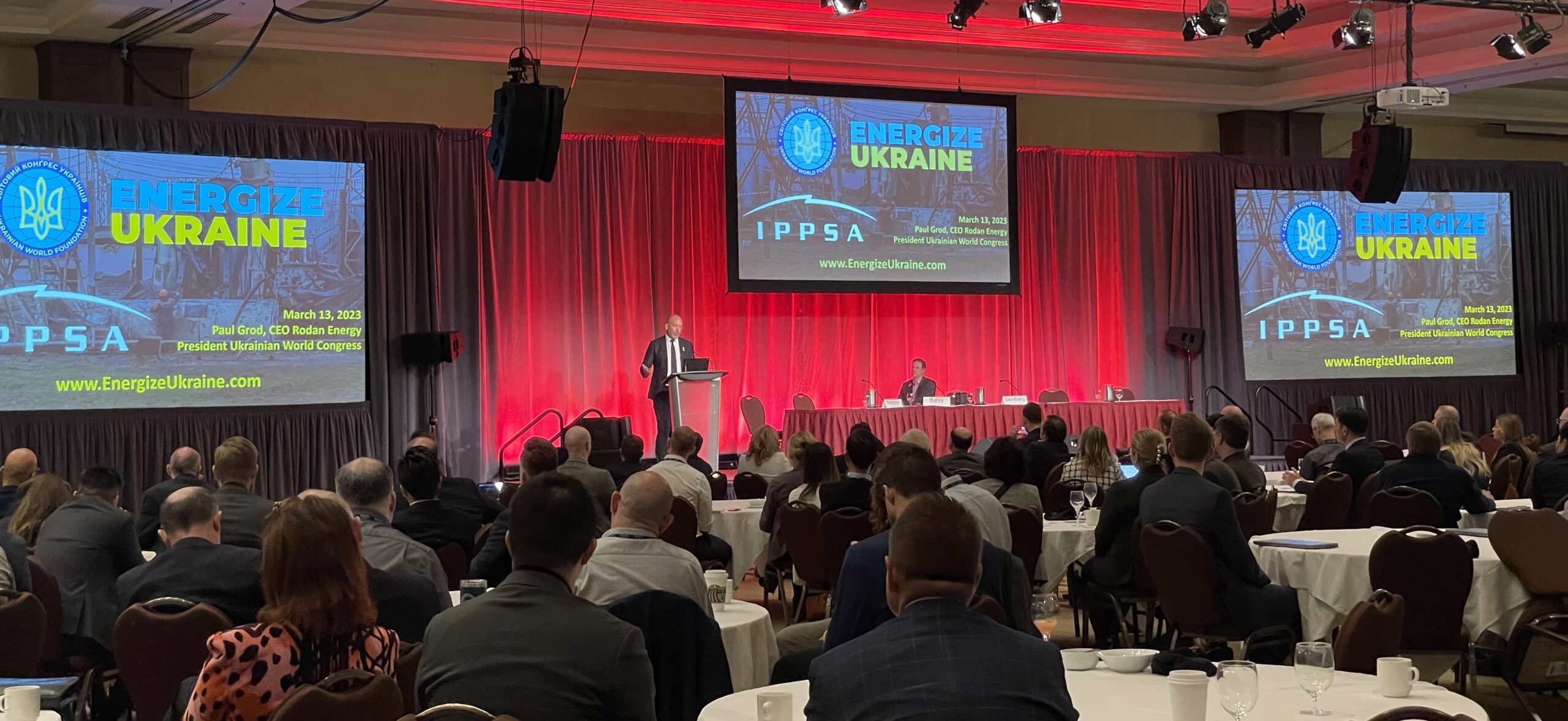 Banff, Alberta – On March 13, Ukrainian World Congress President and CEO of Rodan Energy Paul Grod presented the Energize Ukraine platform at the 29th Annual Energy Security: Price, Pace and Policy Conference hosted by the Independent Power Producers of Alberta (IPPSA) in Canada.
The UWC President delivered a powerful presentation to mobilize global support for the restoration and rebuilding of Ukraine's devastated energy infrastructure. He expressed gratitude to IPPSA for the $25,000 matching donation to the Canada Ukraine Foundation and called upon energy companies to follow suit by donating critical equipment or funds to help rebuild Ukraine's energy and energy infrastructure.
During his presentation, Grod highlighted the dire situation in Ukraine's energy sector, stating that "1200 missile attacks have been targeting Ukraine's energy infrastructure and to date we have over 60% of the power generators and over 40% of the electricity grid has been damaged or destroyed." This has left millions of Ukrainians without access to reliable electricity, heating and hot water.
Grod emphasized the importance of Energize Ukraine, which aims to raise funds for the reconstruction of Ukraine's energy infrastructure. He urged conference attendees to get involved and donate, stating that "Today is the time to get involved. Today is the time to donate to make a difference because that will give you a front-row seat to the large reconstruction of Ukraine in the future."
The list of required equipment and additional information can be found at www.EnergizeUkraine.com.