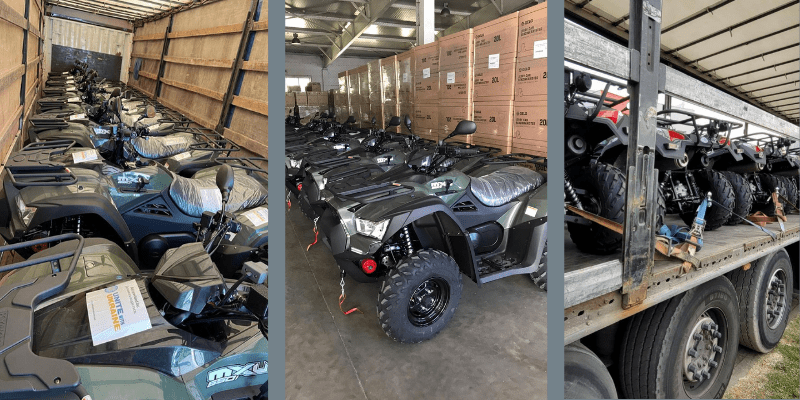 This week, the Unite With Ukraine campaign, launched by the Ukrainian World Congress (UWC) received an in-kind donation of 8 All-Terrain Vehicles (ATVs) from John Conlon. This was a targeted donation based on a direct request from specific units of Ukrainian defenders.
This donation, valued at USD 50,000 is the latest installment of equipment procured by the UWC in our #UniteWithUkraine campaign. So far, #UniteWithUkraine has managed to raise over US$ 23 million to provide the brave defenders of Ukraine with protective gear.
As the brutal and illegal Russian war wages on, the delivery of this essential equipment to the front lines is fundamental to the Ukrainian war effort. We have seen tremendous acts of courage from those Ukrainians who chose to stay behind to protect our country. However, the war is by no means over. Now, it is more important than ever to provide the defenders of Ukraine with the support and tools they need to defeat the invading Russian army.
Find out more about how you can support Ukraine's brave frontline defenders at www.unitewithukraine.com