UWC is partnering with the Ukrainian Ministry of Digital Transformation to build an ARMY OF DRONES for Ukraine
To make the Ukrainian military stronger and save thousands of defender lives, the General Staff of the Ukrainian Armed Forces, the Ukrainian Ministry of Digital Transformation and the Ukrainian presidential fundraising platform UNITED24 are assembling an Army of Drones in cooperation with the Ukrainian World Congress!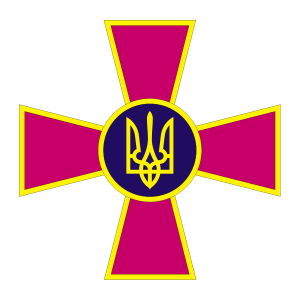 In July 2022, the Ukrainian World Congress (UWC) and the Ministry of Digital Transformation of Ukraine signed a Memorandum of Cooperation to support the UNITED24 fundraising platform for the "Army of Drones" project. This is a complex program that involves drone procurement, delivery, maintenance and replacement, as well as pilot training.
The project will raise funds to purchase 200 professional unmanned drone systems for aerial reconnaissance. They are vital equipment that Ukraine's defenders need in order to fight off the Russian invasion.
The Drone Army will allow the defenders of Ukraine to constantly monitor an enormous 2 470 km frontline and support an effective response to enemy attacks.
You can help in two ways. Help build the Army of Drones through donations to UWC's Unite With Ukraine website. UWC will procure and deliver the drones directly to the Ministry of Defence, or "dronate" your own drone.
WHICH DRONES WILL WE BUY?
We buy drones for the 1st, 2nd and 3rd front lines, coordinating procurement with the Ukrainian military. Our priority is buying 200 tactical unmanned aerial reconnaissance vehicles. These 'birds' can fly up to 24 hours, up to 160 km, at an altitude of up to 5 km.
They are equipped with several thermographic cameras with GPS modules and mapping software. The key thing is that they are hard to spot, which means they are hard to knock down. These drones will help constantly monitor the front line and identify the aggressor's positions.
We also need simpler drones. We need thousands of them. They do not fly for as long and as far, but can also perform important reconnaissance functions.
Every drone saves lives and brings Ukraine's victory closer!
Show more
200
Tactical unmanned
24
hours
160
km up to
up to 5 km
altitude of
WHAT DRONES CAN YOU DRONATE?
A quadcopter with the following minimum parameter settings would be perfect: 5000 mAh lipo battery, flight range starting from 1 km, 20 MP camera, 30 minute charging time, 5280×3956 photo resolution, 3840×2160 video resolution, preferably with joystick and remote control. Thermographic camera would be a huge bonus. It doesn't matter if your drone is new or old, it just has to be in working order.
5000 mAh
lipo battery
5280x3956
photo resolution
3840x2160
video resolution
<1 km
flight range
20 MP
camera
30 minute
charging time
How to send a drone?
Step 1
Pack your drone so that it won't be damaged in transit, preferably in the original packaging, so we can easily identify it.
Step 2
Send it by any mail service to our hub in Poland or the USA. The delivery fee is paid by the sender.
UNITED24 hub in the USA
Account #859032
600 Markley Street, Port Reading, NJ 07064
UNITED24 hub in Europe
Mełgiewska 29, hala B / Rama T3, 20-234 Lublin, Polska (Poland)
If you are in Ukraine:
Bring your drone to any branch of Nova Poshta and say it is a delivery for the Armed Forces of Ukraine to the Army of Drones. Operators will process the shipment themselves.
ABOUT
UNITED24 is a fundraising platform launched by the President of Ukraine Volodymyr Zelenskyy as the main venue for collecting charitable donations in support of Ukraine. Funds are transferred to the official accounts of the National Bank of Ukraine and allocated by assigned ministries to cover the most pressing needs.
#UniteWithUkraine enables anyone, anywhere to provide support for the Ukrainian people as they fight for freedom, human rights and democracy. Funds raised are being used to supply an evolving range of needs to the brave men and women on the front line, including drones, individual first aid kits, bullet-proof vests and helmets, night-vision goggles, communication equipment and fuel.