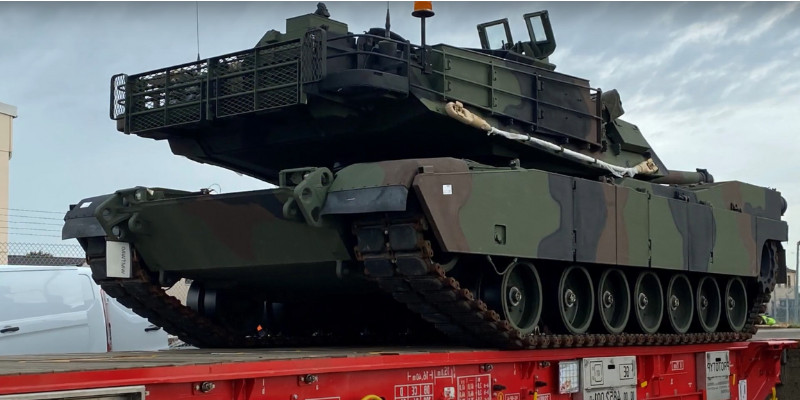 Thirty-one U.S.-made M1A1 Abrams tanks needed to train Ukrainian forces have arrived in Germany slightly ahead of schedule, Sky News reported on Friday.
The tanks arrived at the port in the German city of Bremerhaven last weekend. Now they are on their way to the Grafenwoehr army base, where the training will begin in two to three weeks.
U.S. Defense Secretary Lloyd Austin said Thursday at a Senate hearing, by the time the Ukrainian crews complete the training, expected to last about 10 weeks, the Abrams tanks being built for the Ukrainian forces will be ready, according to Sky News.
About 250 Ukrainian soldiers will be trained in Grafenwoehr, according to Voice of America. Austin also said that Ukraine will receive Abrams tanks in the early fall.
Answering the question about whether it is possible to speed up the delivery of the tanks he said the delivery timeframe is explained by the fact that the United States not only sends these tanks to Ukraine and trains the Ukrainian crews to use them but also sets up the infrastructure to support their operation.