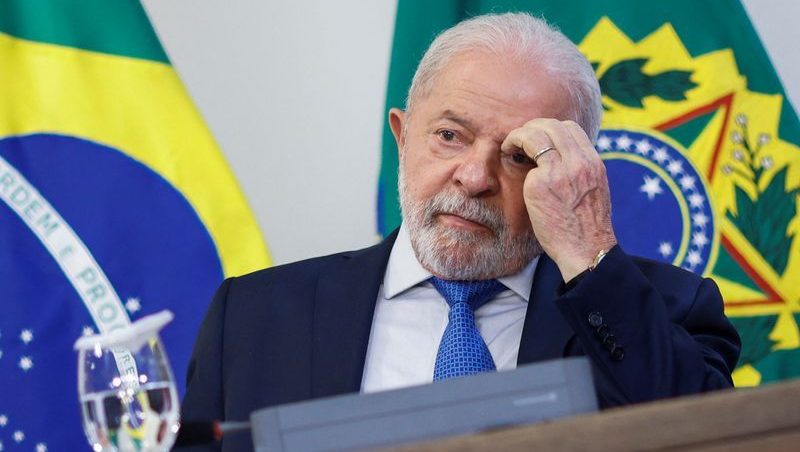 The Ukrainian World Congress (UWC) and the Ukrainian-Brazilian Central Representation (UBCR) addressed the newly-elected President of the Federative Republic of Brazil Luiz Inácio Lula da Silva with an appeal to increase Brazil's political and diplomatic support of Ukraine in 2023.  
On behalf of both organizations, UWC President Paul Grod and the UBCR President Vitório Sorotiuk congratulated President Lula da Silva on his inauguration as President of Brazil on January 1, 2023. They also thanked the President for the care and attention that Brazil continues to provide to its own Ukrainian community, for Brazil's humanitarian support of Ukraine throughout 2022, including Brazil's acceptance of Ukrainian refugees.  
UWC's leadership condemned the recent appalling events in Brazil's capital, namely the attempted coup and assault on democratically-elected institutions on January 8, 2023. On behalf of the global Ukrainian and the Brazilian Ukrainian communities, Paul Grod and Vitório Sorotiuk expressed their full support and solidarity with Brazil's constitutional executive, legislative and judicial branches of power. 
Finally, on the issue of russia's unprovoked and brutal full-scale war of aggression against Ukraine, unleashed by Vladimir Putin's criminal regime on February 24, 2022, the UWC leadership called on the President and Government of Brazil to increase their support of Ukraine in 2023, and to provide Kyiv will all available political and diplomatic support. They called on President Lula da Silva to support President Volodymyr Zelensky's Peace Plan, and all of the international efforts to hold the russian aggressor state accountable for its crimes against the people of Ukraine.    
"Not only will your support for Ukraine and its people help end this brutal war and restore peace, but it will also strengthen Brazil's role globally," reads the official letter.