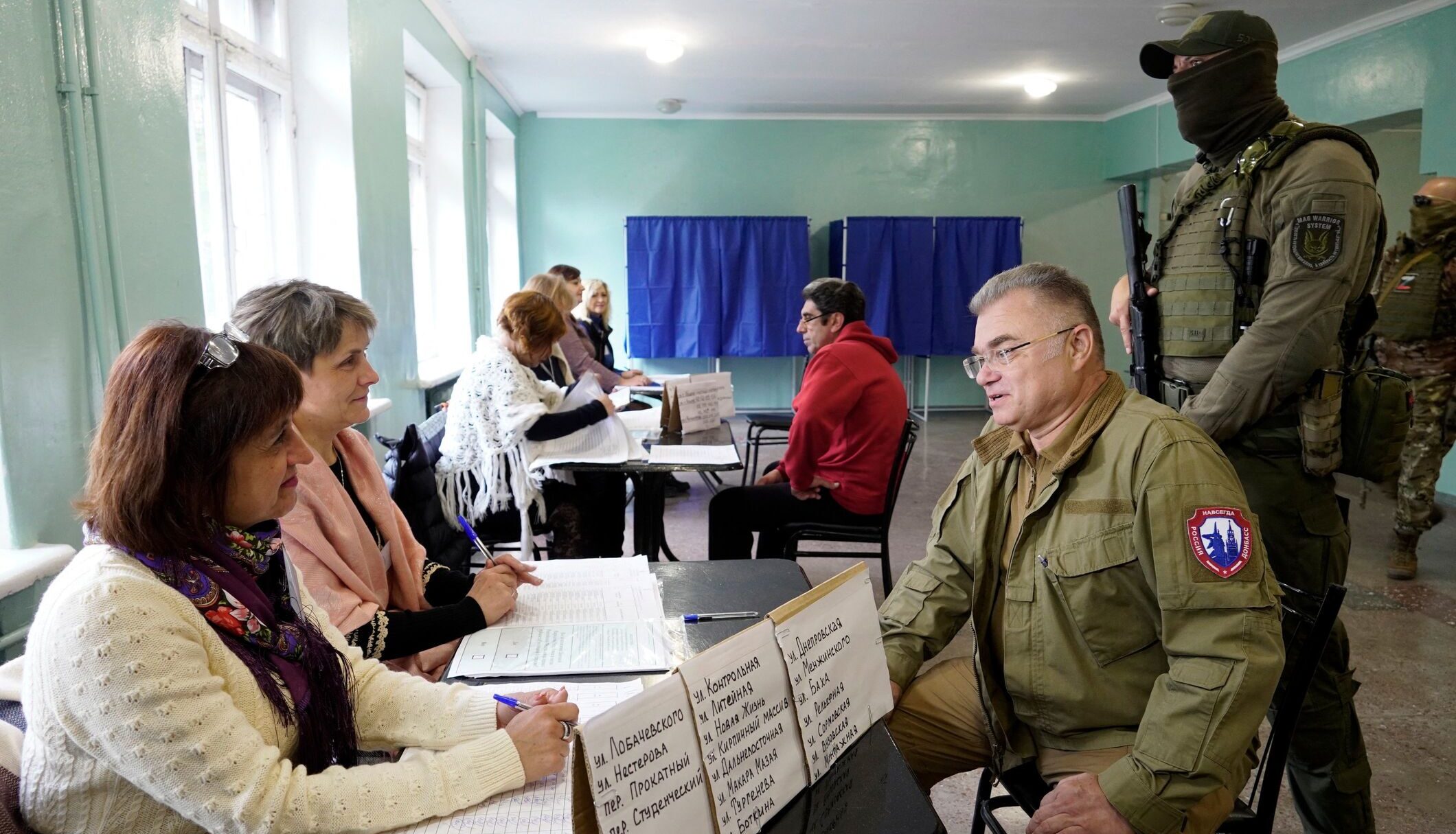 The Ukrainian World Congress (UWC) strongly condemns Russia's illegal attempts to legitimize its control over the temporarily occupied Ukrainian regions of Crimea, Donetsk, Luhansk, Zaporizhzhia, and Kherson via the so-called "elections" that Russian occupational authorities held in September 2023.   
UWC calls upon the international community to strongly condemn the Russian Federation, declare these "elections" illegitimate and to impose sanctions against all the individuals and organizations that were involved in organizing these sham "elections".   
"These fraudulent "elections" held by the Russian invaders in the occupied regions of Ukraine are yet another one of Kremlin's attempts to justify its criminal war and illegal presence on the territory of Ukraine. Moscow does everything it can to persuade the world that its temporary occupation of parts of Ukraine is the "new normal." We cannot let this happen. The world must denounce Russia's lies and respond with enhanced military support to Ukraine," stated the UWC President Paul Grod.    
By staging its fake "elections" not just in Russia but also in parts of Ukraine it had illegally occupied, the Kremlin is attempting to entrench its control on temporarily occupied Ukrainian territories as well as to create a false narrative of Ukrainian citizens choosing Russia via "democratic" processes. However, Ukrainians living under Russian occupation have widely boycotted these so-called "elections" and assisted the Ukrainian military in identifying Russian personnel and FSB agents in charge of the "election process."    
"Ukrainian resistance in the occupied territories is getting stronger. Ukrainians living under the Russian yoke are longing to be liberated, expecting the arrival of the Ukrainian army. Any plans suggesting that Ukraine should cede the occupied territories to the aggressor state would be a betrayal of the Ukrainian people and, thus, cannot be endorsed. Once again, we call on the international community to do provide Ukraine with maximum military support to ensure Ukraine's victory, which requires the liberation of all its people and restoring its full territorial integrity," emphasized President Grod.    
Cover: Stringer / AFP via Getty Images