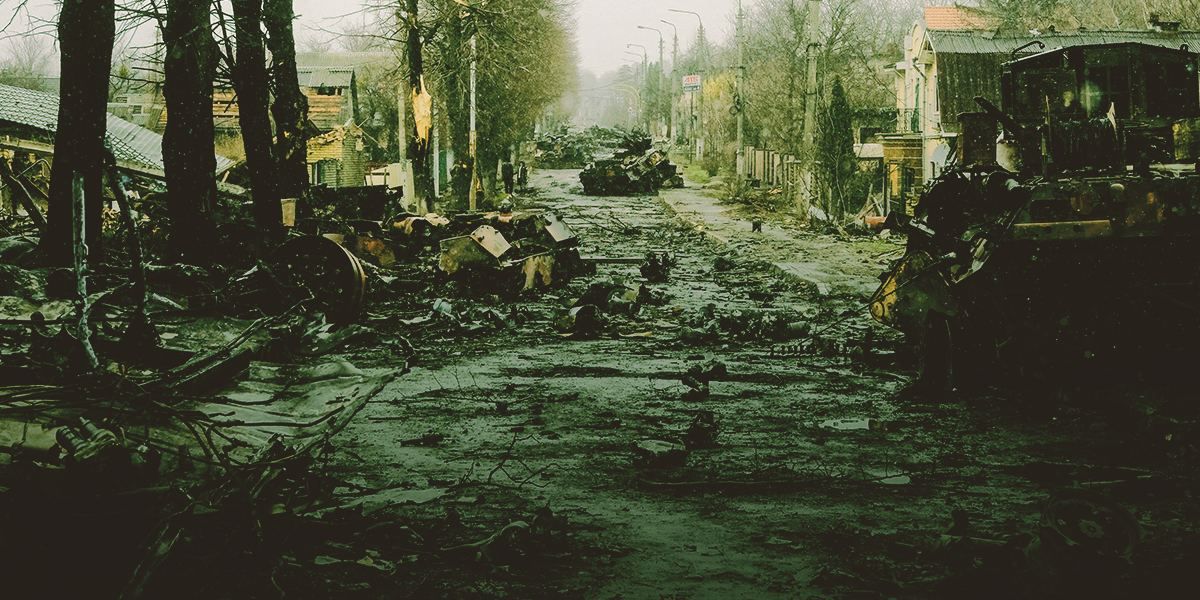 On the first anniversary of the war crime, the Ukrainian World Congress (UWC) joins Ukrainians in Ukraine and around the world in mourning the innocent men and women Russian occupiers murdered during the 2022 Bucha massacre.  The UWC once again calls on the world to secure justice for all the perpetrators and enablers of this horrible atrocity.
When Ukrainian defenders heroically liberated the cities of Irpin and Bucha during March 28-31, 2022, a horrific picture appeared before their eyes. Local residents' dead bodies filled both cities' streets and building basements. Russian occupiers deliberately killed most of them by shooting or torturing them to death; women had been raped en masse.
According to the recently published results of the official investigation, held jointly by Ukrainian and Western law enforcers, 1,374 dead civilian bodies were uncovered in Bucha, Irpin, and surrounding villages. 200 of them remain unidentified. Another 283 people are considered missing.
"The Bucha massacre was not an 'incident,' but rather a planned extermination of the Ukrainian people by the Russians, which came as part of Moscow's modern genocide in Ukraine. Survivors' testimonies clearly show that the Russian military murdered civilians in cold blood only because of the victims' national identity, strong patriotism, and opposition to Russia. Massacres similar to Bucha took place in most other territories under Russian occupation," – stated Paul Grod, UWC President.
As a result of the unprovoked full-scale Russian military invasion of Ukraine, Bucha has turned into a place of one the worst atrocities ever committed on European soil. Since the discovery of traces of horrific Russian atrocities, the UWC has continuously demanded that the Russian perpetrators, including their political, military leadership, and enablers, be held accountable for the war crimes in Ukraine.
"We welcome the recent decision by the International Criminal Court in the Hague to issue an arrest warrant for Russian dictator Vladimir Putin and once again call on the United Nations to establish a Nuremberg-type International War Crimes Tribunal to prosecute the Russian Federation and its leadership. Justice must be served!" Grod added.