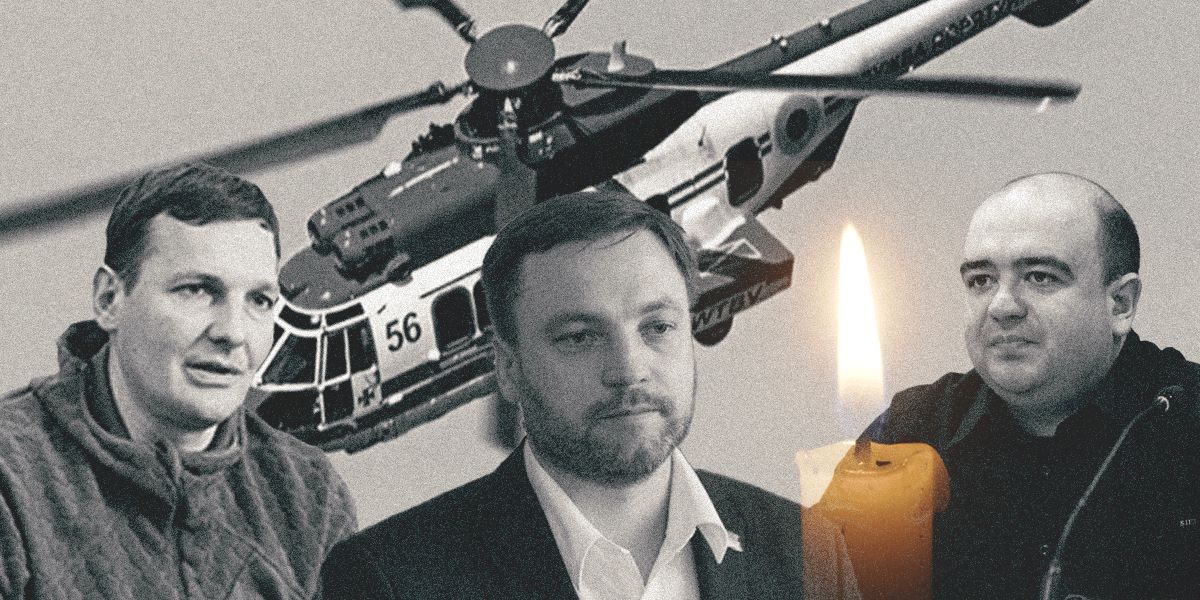 On the morning of January 18, a helicopter crashed in Kyiv suburbs. Ukraine's Minister of Internal Affairs Denys Monastyrskyi, First Deputy Minister Yevhen Yenin, State Secretary Yuri Lubkovich, three of their colleagues, and three Eurocopter EC225 crew members, as well as 5 Brovary residents, died in the crash. The UWC and the global Ukrainian community express the most heartfelt condolences to the victims' families and friends.
Per National Police reporting, a State Emergency Service helicopter crashed in Brovary near a preschool. 14  people died, including one child. 25 people were hospitalized, including 11 children.
Denys Monastyrskyi, Yevhen Yenin, and Yuri Lubkovich were longtime friends of the worldwide Ukrainian community and the UWC.
On behalf of the Ukrainian World Congress, I want to express our profound sorrow for the loss of Ukraine's Interior Minister Denys Monastyrsky and his fellow passengers in the tragic helicopter incident in Brovary," – stated the President of the UWC Paul Grod. "During this time when Ukraine is losing so many of its best citizens in this unprovoked Russia's war of aggression, the loss of UWC's friends and partners in our joint struggle is deeply painful."
"Along with their fellow patriots, we will forever hold their memories dear, written on the pages of Ukraine's brave and noble history.  Glory to Ukraine.  Eternal glory to her heroes," – said Paul Grod.