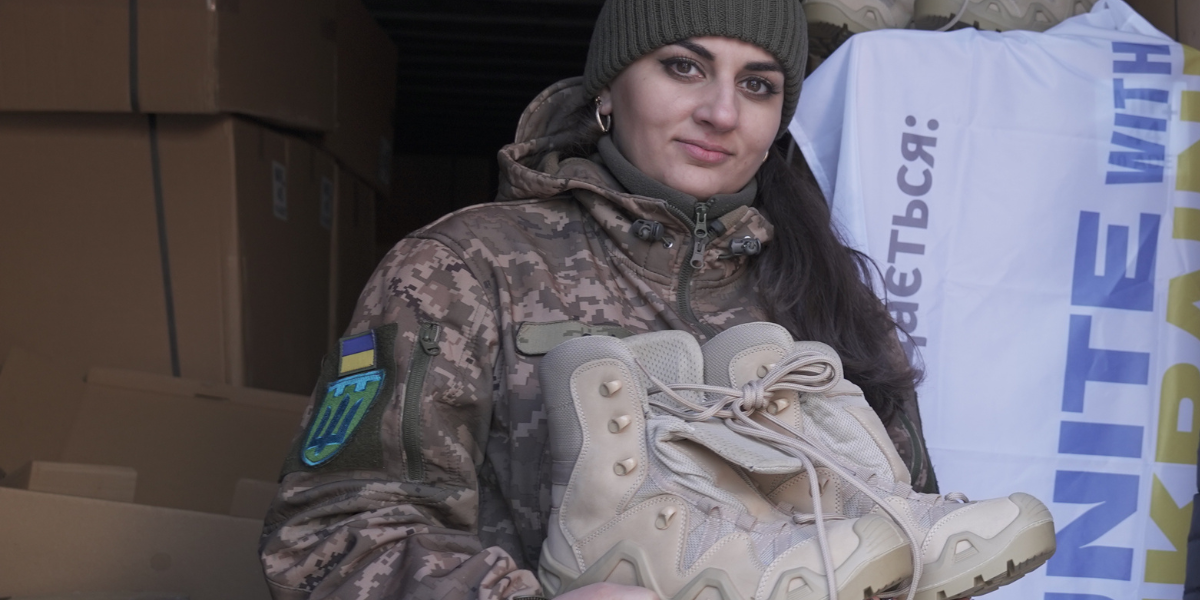 The Ukrainian World Congress has launched an innovative platform based on its fundraising initiative Unite With Ukraine. This marketplace allows to conveniently choose and pay for equipment items for the Ukrainian defenders.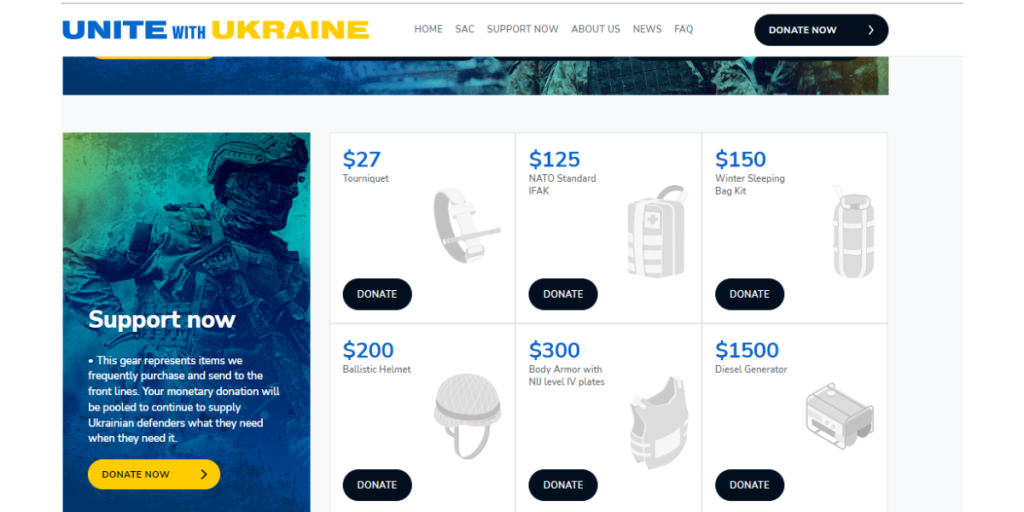 Andrew Potichnyj, Unite With Ukraine's Director, addressed the Ukrainian diaspora and all friends of Ukraine with an explanation of the situation at the front and explained why this winter is crucial for Ukrainians.
Diaspora, friends of Ukraine and supporters of everything that is right and just
There is no other way of putting it, this winter has been hard. Russia's unjust and illegal terrorist war on Ukraine rages on. The situation in Ukraine has never been so grim.
The battles in and around Bakhmut and Soledar are meat grinders. The entire eastern front is ablaze, and the violence has never been so intense. Seemingly never-ending waves of enemy artillery, mortar, and rocket fire pepper Ukrainian defensive positions. Innocent civilian populations from major city centres to the quaintest villages across the country are without heat, water, and power. It is only January, and this winter will still be very long.
Nobody in Ukraine is giving up. As barbaric Russian attacks become increasingly more relentless, and winter rolls into its harshest months, the Ukrainian people grow only stronger and more unified. There is no conquering this incredible nation, it simply is not possible. Victory is inevitable but will come at a great cost. As the diaspora, we are obligated to do everything possible to support the effort to realize that victory.
I ask each of you to continue paying attention to what is happening in the land of your ancestors and to do every bit that you can to make a difference in this country. The war for Ukrainian independence is being fought with oceans of support and military aid, but oceans require drops of water to remain full. Make your contribution and add your drop to the ocean.
As part of its "Unite with Ukraine" initiative, the Ukrainian World Congress has built an innovative platform to allow you to make your donations. Our marketplace is where you can "shop" for supplies for Ukrainian defenders to allow these brave women and men the best opportunity to thrive this winter. Every dollar counts. No contribution is ever too small. Every single little drop adds up.
Together, as the world's Ukrainian diaspora, let's fill up another ocean and bring our inescapable victory closer.
Andrew Potichnyj
Director, Unite with Ukraine Initiative