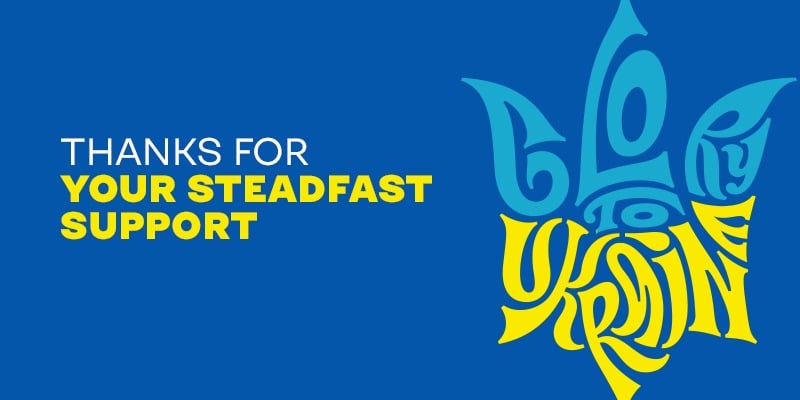 For Ukrainians around the world, Ukraine's Independence Day is the major holiday that unites, inspires, and fills us with faith and optimism in the current war against Russian imperialism.
We invite you to organize large-scale events in your countries of residence, in order to help marshal support, and underscore the global Ukrainian community's vital role in combating Russian aggression.
We urge you to join the global Unite With Ukraine initiative, and support Ukraine's defenders, who urgently require high-quality tactical medical aid. Your donation will help save the lives of our Ukrainian heroes in their daily battles against the Russian occupying forces. Your donation can be made here: https://unitewithukraine.com/donate 
We urge you to honor the brave women and men who are defending Ukraine's Independence on the frontlines of this war, and to also thank all of Ukraine's friends, on your social media networks using the hashtags:
#ThanksForSupport
#GloryToUkraine
#UniteWithUkraine
You can also print out greeting cards for engaging government officials, political leaders and everyone in your country contributing to Ukraine's approaching Victory. Download them here. 
Ukrainian and English language Message Boxes, for use in speeches and signage during rallies and events, can be downloaded here.