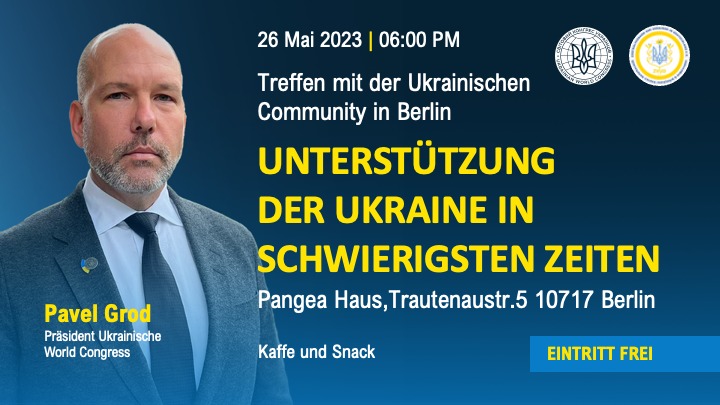 On 26 May, Friday, the Ukrainian World Congress (UWC) President Paul Grod will meet with the Ukrainian community and leaders of Ukrainian organizations in Germany at Pangea Haus in Berlin.
The meeting will focus on such critical issues as:
defending Ukraine and advocating for Ukrainian interests in the world

rebuilding the infrastructure destroyed by Russians, including the energy infrastructure 

support for worldwide Ukrainian communities.
The UWC President will present this year's key achievements of the Ukrainian World Congress and the strategic vision for the future.