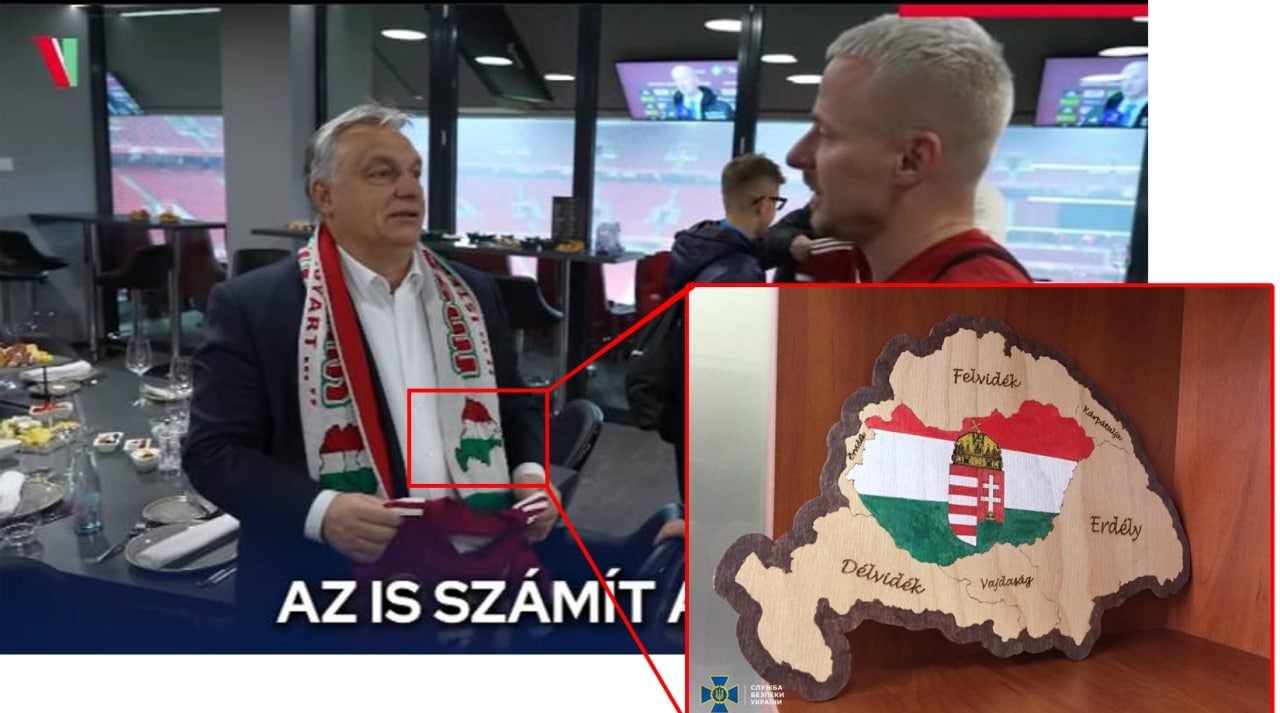 The Ukrainian World Congress (UWC) is outraged by the recent incident involving Hungarian Prime Minister Viktor Orban, who attended a football match wearing a scarf depicting a map of so-called "Greater Hungary", which includes territories that today belong to Austria, Slovakia, Romania, Croatia, Serbia and Ukraine.   
UWC calls upon PM Orban to apologize for promoting imperialistic and inflammatory symbols. Furthermore, UWC calls upon EU institutions to publicly condemn and censure Orban.  
"Promoting Hungarian territorial expansion is reprehensible, callous, and irresponsible, as Russia invades, decimates, and commits genocide in Ukraine. This is yet another step by Prime Minister Orban that demonstrates a dangerous pattern of pro-Russian statements and decisions which clearly violate fundamental EU principles and legal norms. He continues to undermine the stability, security, and unity of Europe. The EU must take punitive action such as cutting funding and suspending Hungary's voting rights," stated UWC President Paul Grod.  
The Ministry of Foreign Affairs of Ukraine has summoned the Hungarian ambassador to Ukraine in protest to this latest demonstration of irredentism by the Hungarian leader.  
Since the full-scale escalation of Russia's invasion of Ukraine, the Hungarian PM and his government have opposed the delivery of weapons to Ukraine; regularly visit Moscow; parrot anti-Ukrainian and anti-Western Russian narratives; attempt to break the EU's sanction regime against Russia; and continuously attempt to block major EU aid packages for Ukraine.