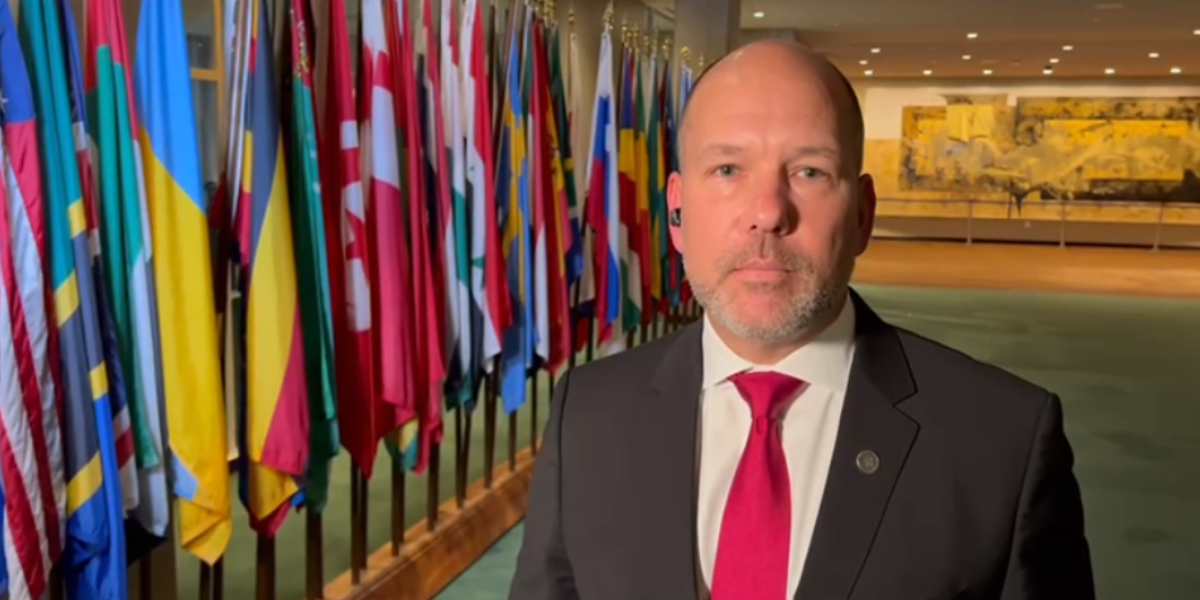 On this one year anniversary of Russia's unprovoked full-scale brutal invasion and nine year anniversary since the beginning of Russia's war on Ukraine the civilized world is taking to the streets in massive demonstrations of support and allegiance with the people of Ukraine.  Over 300 cities around the world have joined the Ukrainian World Congress Unite with Ukraine global rally.
Here at the United Nations, there is a clear division among the member states.  The small band of tyrants like Belarus, Syria, North Korean that blindly (to their peril) back Russia; the second category are a small yet not insignificant group of nations that abstain and proclaim neutrality; and the third form the vast majority of civilized countries that support Ukraine and stand true to the United Nations Charter.  There can be no neutrality when evil is being committed.  Those countries that abstain are enabling Russia to kill, torture, rape, deport and destroy a nation with impunity.  The Ukrainian World Congress together with the Ukrainian communities around the globe have been working tirelessly with all the UN member states to ensure maximum support for the people of Ukraine as they defend their families and fellow citizens from Russia's genocidal war.
Ukrainians have been able to defend its their nation from Russia's brutal invasion and attacks, thanks to its Armed Forces, its army of volunteers, generous and unified support from the international community, and the organized committed global Ukrainian diaspora that have generously contributed directly and ensured that their countries provide maximum support.
Today, we must ensure that Ukraine has the maximum military support to defend and liberate their people from Russia's genocidal occupation.  We must also ensure that Russia is brought to justice, and that is why we are calling on all UN member states to support the creation of an International Russian War Crimes Tribunal that will prosecute Russia and its leadership for its crimes of aggression.
We must impose crippling sanctions on Russia's economy to stop their ability to finance their war and send missile strikes at Ukraine's civilian population on an almost daily basis.
Russia must be isolated and punished for their murders, tortures, sexual violence, destruction and total disregard for the rules based international order.  They must be expelled from all international organizations, their athletes must be banned from the Olympic games and all other international events; their propagandists and apologists must be expelled and excluded from all arenas.
We the global diaspora and friends of Ukraine have a responsibility to continue to advocate to our governments and educate the societies we live in to ensure they understand that what is happening in Ukraine is a genocide.  Without the strong support of the citizens of the countries we live in, our governments will not have the popular support or the motivation to support Ukraine.  That is why is it is your and our individual and collective responsibility to make a difference for Ukraine each and every day.  One day your children and grandchildren will ask – what did you do to help save the lives of Ukrainians and secure Victory for Ukraine during its War for Independence.
Ukraine will be victorious.  The question is when, how many lives will be lost and peoples futures destroyed, and at what cost.  We must all make a difference each and every day to stop Russia and its enablers NOW!!!
Slava Ukraini!