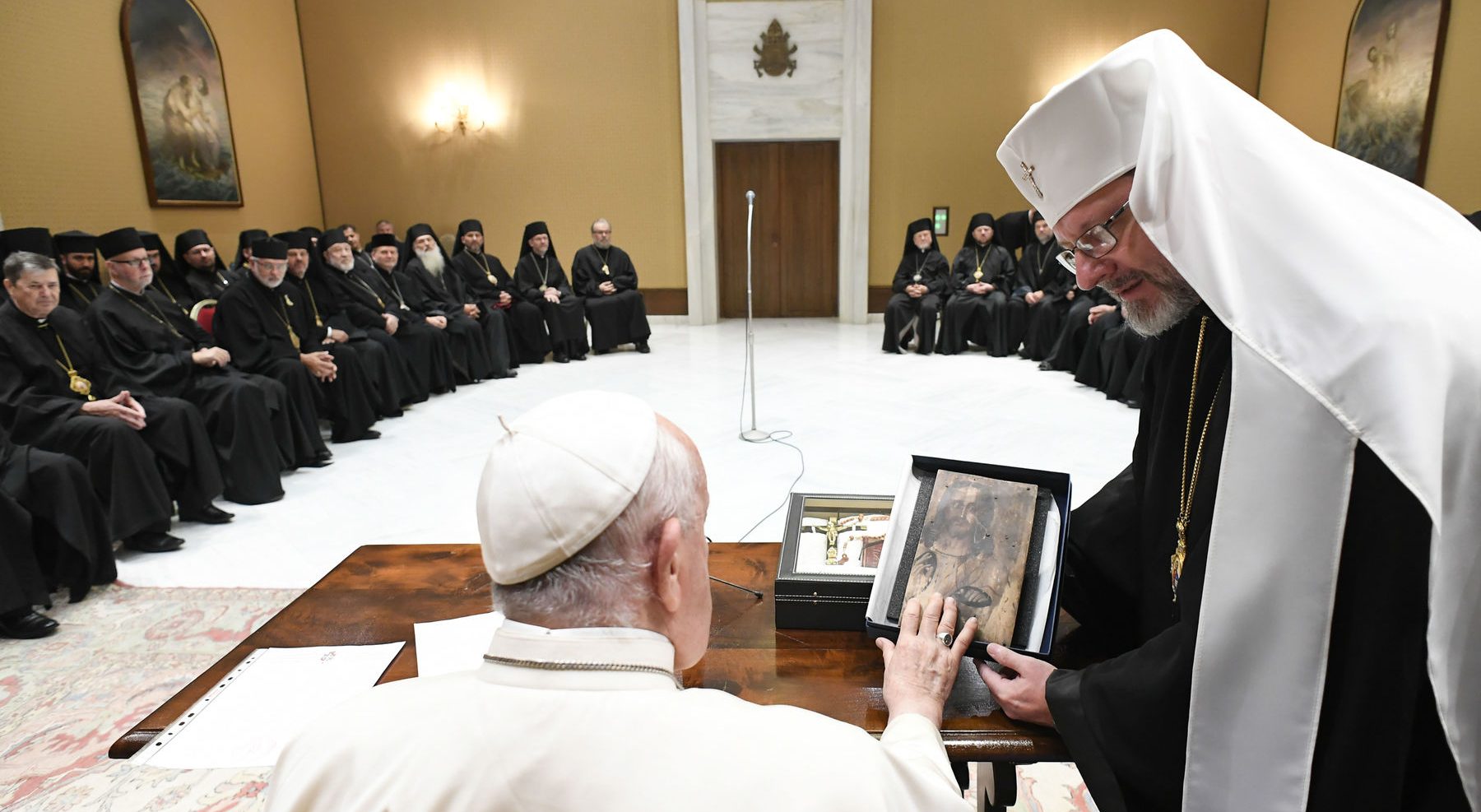 The Ukrainian World Congress expresses its gratitude to His Beatitude Sviatoslav, the Head of the Ukrainian Greek Catholic Church, for his visit to the Holy Father Francis, the Head of the Catholic Church, in the Vatican.
"Thank you to Patriarch Sviatoslav and the Bishops of the Ukrainian Greek Catholic Church for addressing His Holiness, Pope Francis, and calling upon him to condemn Russia's aggression against Ukraine. This will provide the world with a clear distinction between good and evil," the UWC president wrote.
During the private audience of the bishops of the Synod of the Ukrainian Greek Catholic Church with the Holy Father Francis, the hierarchs expressed the Ukrainian people's pain, suffering, and disappointments.
"In the conversation with the Holy Father, we expressed everything that our faithful in Ukraine and worldwide instructed us to convey to him. Our bishops spoke in Ukrainian, English, Portuguese, and Italian," His Beatitude Sviatoslav emphasized.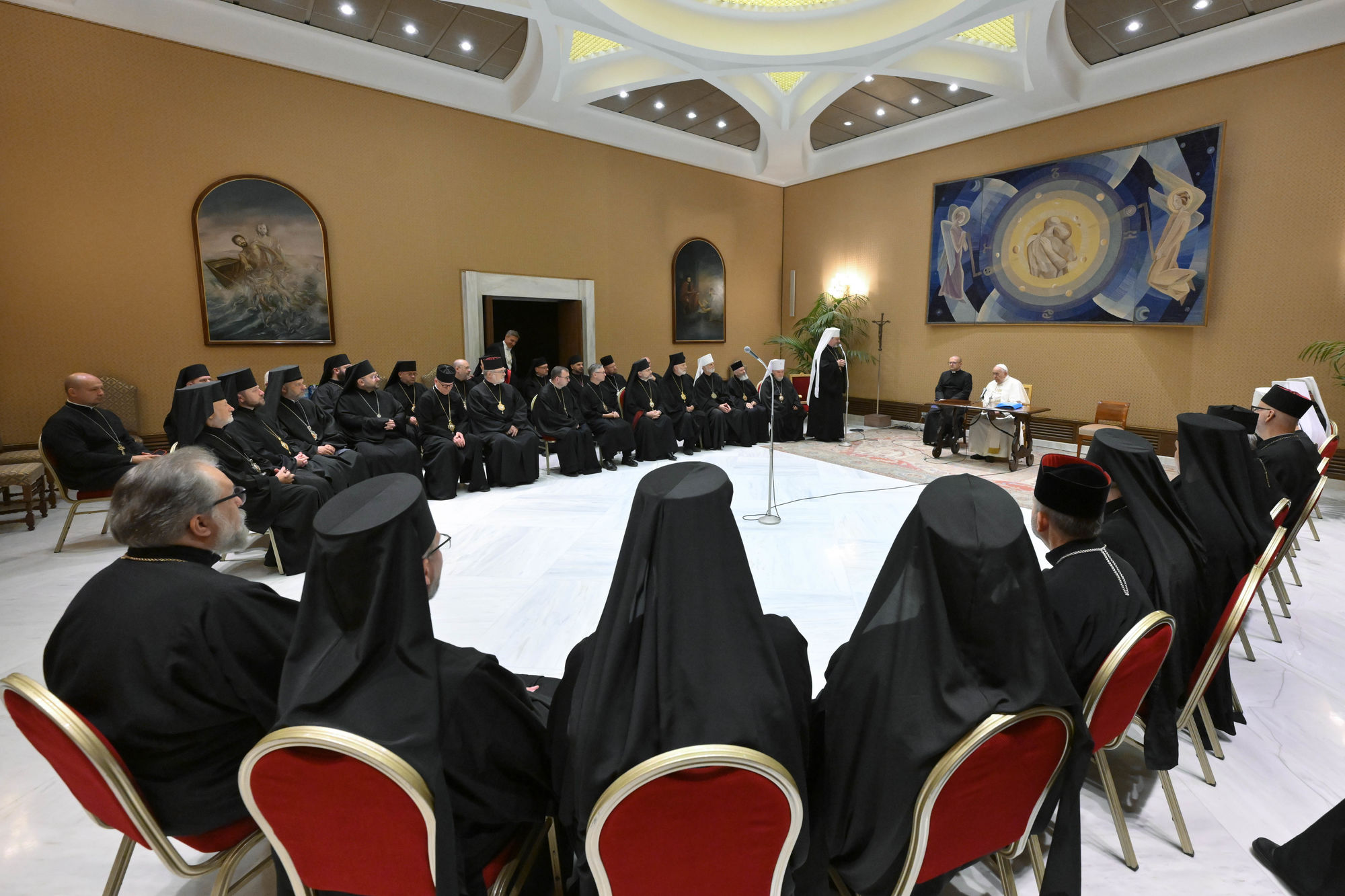 Representatives of the UGCC said that certain statements and gestures of "the Holy See and Your Holiness are painful and difficult for the Ukrainian people, who are currently bleeding in the fight for their dignity and independence."
At the same time, Russian propaganda uses the misunderstandings that have arisen between Ukraine and the Vatican since the beginning of the full-scale war to justify and support the murderous "Russkiy Mir" ideology.
"The faithful of our Church are sensitive to every word of Your Holiness as the universal voice of truth and justice," the bishops said.
"Returning from Mongolia, during a conversation with journalists, I said that the real pain is when the cultural heritage of a people undergoes "distillation" and is subjected to manipulation by a certain state power, as a result of which it turns into an ideology that destroys and kills. It is a great tragedy when such an ideology breaks into the Church and replaces the Gospel of Christ," the Pope replied.
The head of the Catholic Church emphasized that he stands in solidarity with the Ukrainian people. "The particular pain of the Ukrainian people is that you doubt who the Pope is with. I want to assure you of my solidarity with you and constant prayerful closeness. I am with the Ukrainian people," the Pontiff concluded.