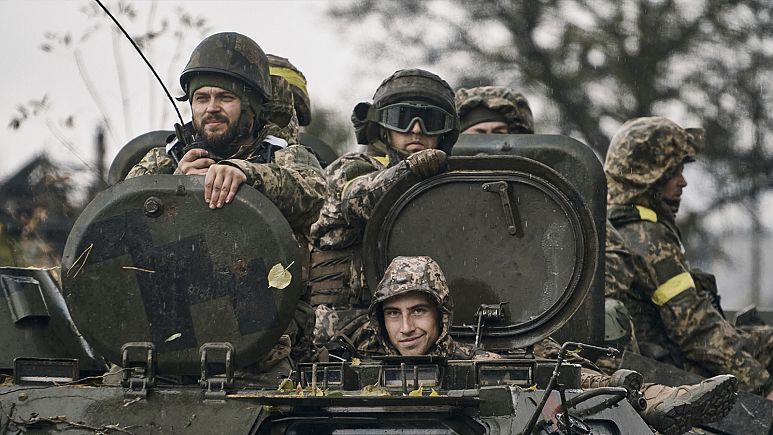 The Ukrainian World Congress welcomes the recent decisions by France, Germany and the US to send armored fighting vehicles to Ukraine. 
On January 4, 2023, President Emmanuel Macron announced France's decision to send the first Western-designed battle tanks to Ukraine – the French AMX-10 RC armored fighting vehicles – to help Ukraine prepare for "a possible Russian offensive" in the spring and strengthen its Armed Forces as the counteroffensive resumes in Donbas.   
During a phone call on January 5, President Joe Biden and Chancellor Olaf Scholz expressed their shared determination to continue to provide all necessary support to Ukraine for as long as needed. The United States announced its intention to supply Ukraine with the Bradley Infantry Fighting Vehicles, and Germany committed to provide Ukraine with the long-awaited Marder Infantry Fighting Vehicles. Both countries also plan to train Ukrainian forces on their respective systems.   
"We applaud this move by Ukraine's allies that will deliver a big boost to Kyiv's offensive capabilities. Ukrainian officials have communicated to me that these enhanced systems are very welcome, however, they need sophisticated heavy equipment tanks to enhance their liberation efforts of Russian-occupied territories. UWC calls upon the US, Germany, France and their allies to provide Ukraine with NATO-standard modern battle tanks, including the US Abrams, French Leclerc, and the German Leopard 2 battle tanks. There is no rational reason why Ukraine has not yet been supplied with these heavy weaponized modern tanks.  Ukraine must be given weapons not only to defend itself but also to liberate areas under Russian occupation," stated UWC President, Paul Grod. 
UWC together with Ukrainian community organizations around the world have been coordinating a global advocacy campaign for enhanced military support for Ukraine since the start of Russia's full-scale invasion of Ukraine.  
"We thank all the Ukrainian communities around the world for their effective advocacy efforts in 2022 and call on them to double their efforts in 2023," continued Grod.    
Copyright  AP Photo/LIBKOS