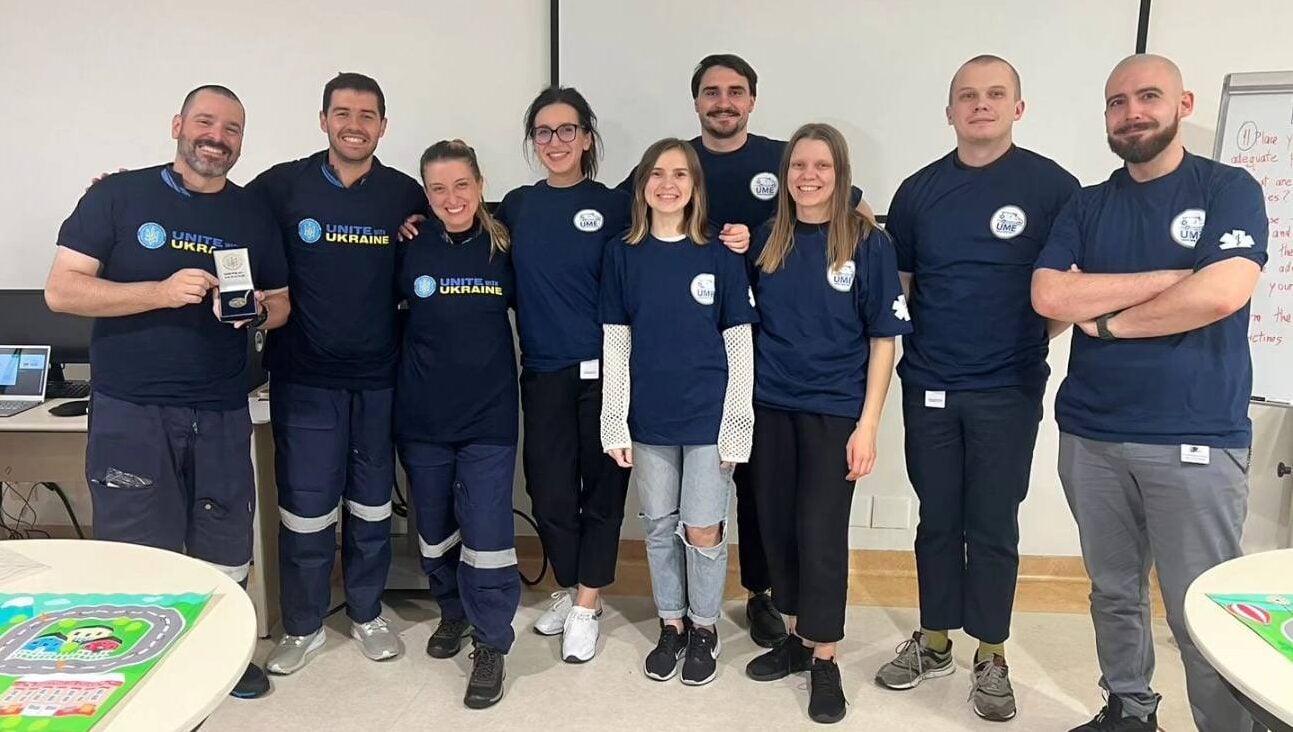 A select group of Ukrainian medical practitioners has embarked on an intensive training program at the prestigious Albert Einstein Clinic in Sao Paulo, Brazil, courtesy of the Unite with Ukraine initiative led by the Ukrainian World Congress. This collaborative effort aims to provide these doctors with a unique opportunity to enhance their medical skills and knowledge in a renowned Latin American medical institution.
During the first five days of training, the program covered various aspects of pre-hospital patient evacuation. The sessions included safety principles, basics of trauma kinematics, evacuation and casualty management, XABCDE algorithm, evacuation transport basics, aeromedical tasks, refining skills in working with burn patients, drowning, disaster medicine, work in the interventional radiology department, eFAST, and RUSH protocols. In addition, the trainees participated in simulations for triage organization, ambulance deployments with actors, and theoretical and hands-on practice.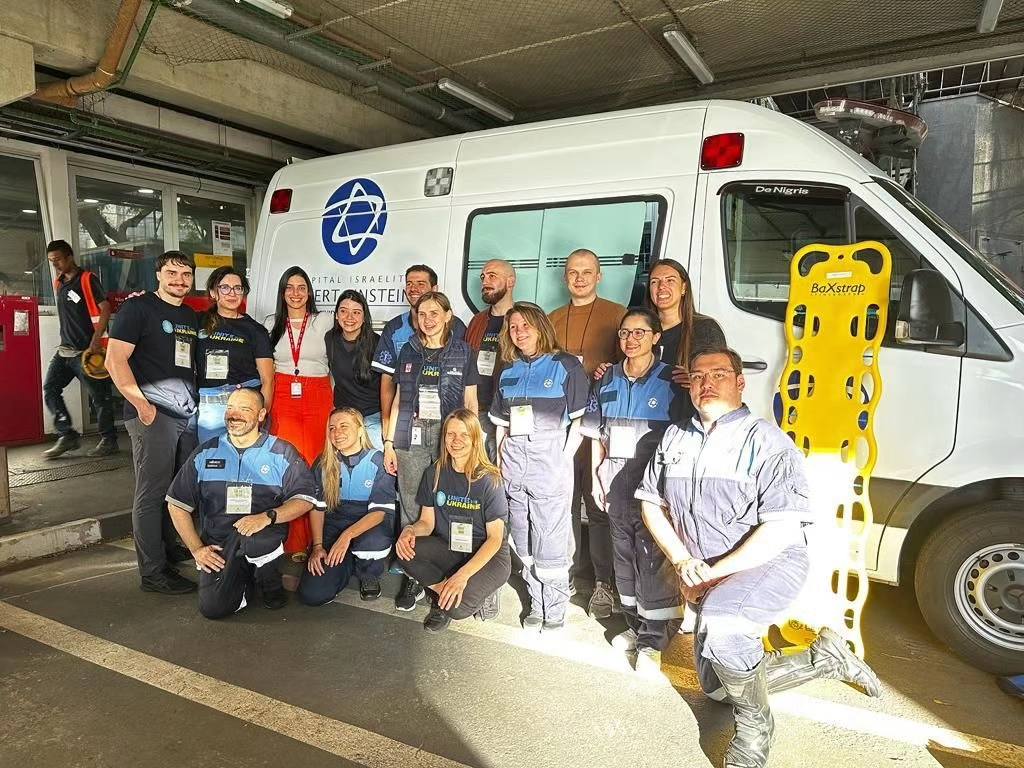 "The doctors have a whole month of training ahead of them, and they are committed to growing professionally and helping the medical community in Brazil appreciate Ukraine," says Dr. Olesya Vynnyk, Medical Initiatives Coordinator at the Ukrainian World Congress.
The program provides in-depth training in emergency care at the pre-hospital/hospital stages for military and civilian injuries (PHTLS, ATLS, BOGTS, eFAST, blood and difficult airway management), as well as internships in mental and physical rehabilitation, and health care system development in times of crisis. After completing each course separately, participants will receive an internationally recognized ATLS certificate and other relevant earned certificates.
The organizers will cover all expenses, and a $5,000 scholarship will be provided for the participants to create an atmosphere of complete immersion in learning ("Deep Dive").
"Since arriving in São Paulo, we have been thrown into a whirlwind of exciting tasks and challenges. Our focus has been on learning and mastering the techniques of medical content delivery. We aim to grasp as much information as possible, which we can later convey or implement back home in Ukraine. At the same time, we feel a strong sense of responsibility to represent our country honorably, to share our experience honestly, and to convey information correctly to everyone we interact with here, regardless of their level. It's a true 'Deep Dive'! We're grateful for the incredible support, empathy, and respect we receive from the medical professionals at the Albert Einstein Hospital during each meeting," Dr. Olesya Vynnyk concluded.