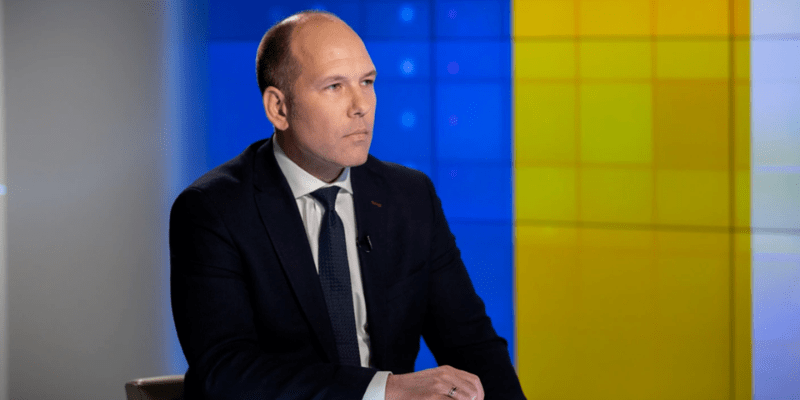 Mr Grod described the efforts of the global Ukrainian Community to advocate for Ukraine EU candidate status, as well as the work still to be done.
"We believe that Ukraine has achieved this through the joint efforts of the Ukrainian people in Ukraine and around the world. The UWC has worked very closely with the Office of the President, the authorities, ministers, including the Ministry of Foreign Affairs and the Office of the Prime Minister, as well as with diplomats and Ukrainian communities abroad. Without the influence of civil society, this political decision would be impossible. Therefore, I would like to express my great gratitude to our Ukrainian Communities and their leaders in the EU who have influenced public opinion in favor of this decision."
The UWC president noted that the Ukrainian diaspora, like Ukrainians in Ukraine, are united in the pursuit of independence and sovereignty for Ukraine. There are very few people indifferent to the fate of Ukraine and the support of the homeland does not depend on waves of migration. Between both the generations of Ukrainians who went to Brazil, Canada or the United States 130 years ago and those who found themselves abroad only a month ago, the desire for sovereignty and unity is very high.
Mr Grod described three key areas of work on advocating for Ukraine's European future. "It started on the streets – demonstrations, flash mobs, rallies, where tens, hundreds, then thousands and tens of thousands gathered. But this was only the initial work needed to attract the attention of the general public.
"Secondly, it was necessary for our Communities to speak to the media, on talk shows, where they could communicate with EU citizens in languages they understood — French, German, Spanish, Portuguese – addressing them from the point of view of the citizens of these countries." According to Mr Grod, the global Ukrainian Community has significantly strengthened communication between Ukrainian diplomats and government officials.
The third vector was work with European political decision-makers. The global Community is  a political force, represented by political parties and prominent figures who actively communicate with high-ranking officials in their countries. According to President Grod, the political maturity of the Ukrainian Community abroad is growing every day.
Assessing future challenges, Mr Grod noted that the Ukrainian diaspora should purposefully counteract the gradual loss of interest in Ukraine. Realizing that the world is facing significant economic challenges, it is important to persuade allies to continue to provide economic and military assistance for a speedy victory, because time is not on Ukraine's side. "On Thursday evening we rejoiced and celebrated receiving candidate status, but the next day we have to wake up and work tirelessly again." declared Mr. Grod.