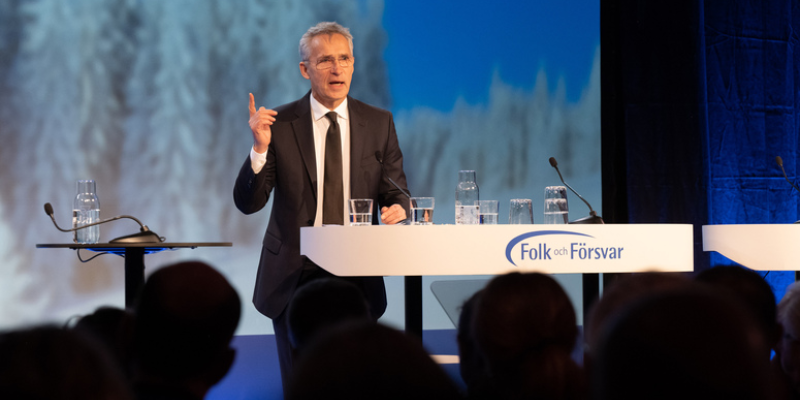 No lasting peace is possible if oppression and tyranny win over freedom and democracy, NATO Secretary General Jens Stoltenberg said Sunday in a speech at the Security Conference in Sälen, Sweden, calling for enhanced support of Ukraine.
"If Putin wins in Ukraine, it will be a tragedy for the Ukrainians. But it is also dangerous for us. The message to him and other authoritarian leaders will be that if they use military force, they will get what they want. It will make us more vulnerable," Stoltenberg stressed.
"Wars are unpredictable. It is impossible to say when, or how, the war in Ukraine will end. But what we know is that most wars end at the negotiating table. Most likely this one too. What Ukrainians can achieve at the table depends on their strength on the battlefield. So, if we want a negotiated peace solution, where Ukraine survives as an independent democratic country in Europe, the fastest way to get there is to support Ukraine. Weapons are – in fact – the way to peace," he said.
Despite the heavy losses that the Ukrainian forces have inflicted on Russia, "Russians have once again shown a willingness to take great risks and endure great human losses," the NATO general secretary said and added that "they have already mobilized 200,000 extra troops."
Meantime, it seems that Russia does not look at 200,000 as a limit for its cannon fodder. The Ukrainian intelligence says the enemy will probably announce additional mobilization on Jan. 15.
According to Andriy Chernyak from Ukraine's Defense Intelligence, the Russian command is planning to call half a million people more for its war on Ukraine from large cities, such as Moscow and Saint Petersburg.