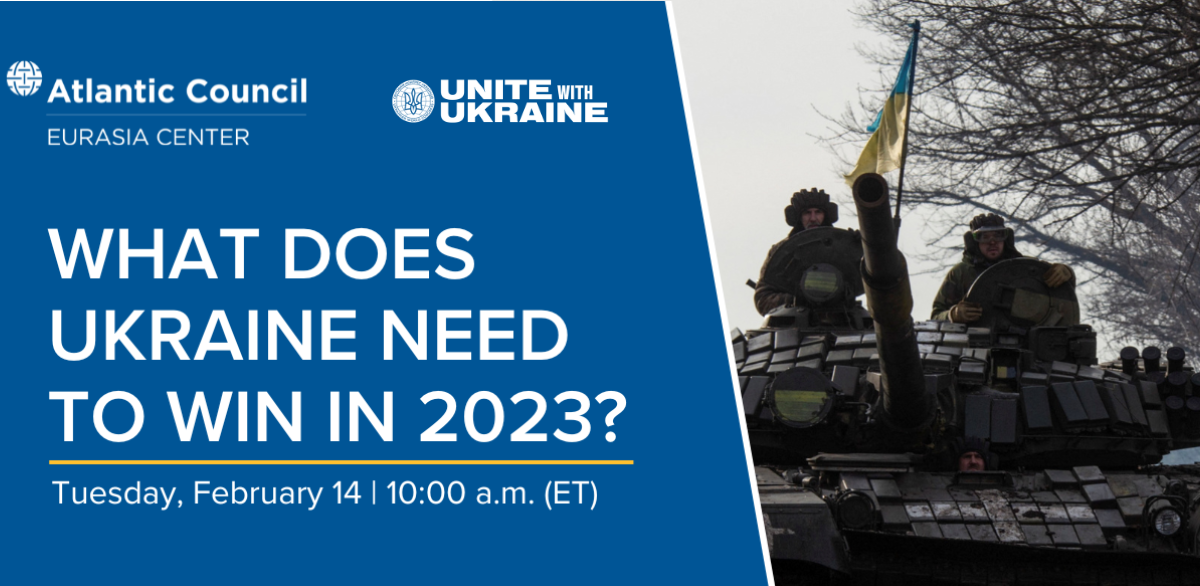 In 2022, Ukraine inflicted a string of major defeats on invading Russian forces, ending Vladimir Putin's hopes of a short, victorious invasion. The tenacity of the Ukrainian people demonstrated to the entire world that Ukraine could win the war, while Western weapons and transatlantic unity proved critical to helping Ukraine achieve its battlefield victories. 2023 begins with Russia using mass assaults to make small gains in the Donbas near Soledar and Bakhmut, and small probes in Zaporizhzhia Oblast. There is talk of a major new Russian offensive, but Ukraine is also preparing its next moves to liberate all of its sovereign territory from Russian occupation and defeat Russia in the process.
The world is fast approaching the one-year anniversary of Russia's full-scale invasion of Ukraine. What has Ukraine accomplished and where does the war go from here? What strategies and support will best help Ukraine to emerge victorious in 2023?
A panel of former US, Canadian, and Australian generals, all members of the Ukrainian World Congress's Strategic Advisory Council, join the Atlantic Council to answer these questions and more.
Please join the Atlantic Council's Eurasia Center for an online event, What does Ukraine need to win in 2023?, on February 14, 2023, from 10:00 a.m. to 11:00 a.m. (ET) via Zoom.
Debra Cagan, distinguished energy fellow at the Transatlantic Leadership Network, moderates a discussion with members of the Ukrainian World Congress's Strategic Advisory Council, Gen. Wesley Clark, US Army (ret.), former Supreme Allied Commander Europe; Gen. Rick Hillier, Canadian Armed Forces (ret.), former chief of the defense staff of Canada; Gen. David H. Petraeus, US Army (ret.), former director of the CIA, board director for the Atlantic Council, and chairman of the KKR Global Institute; and Maj. Gen. Mick Ryan, Australian Defence Force (ret.), adjunct fellow at the Center for Strategic and International Studies. Paul Grod, president of the Ukrainian World Congress, delivers closing remarks.