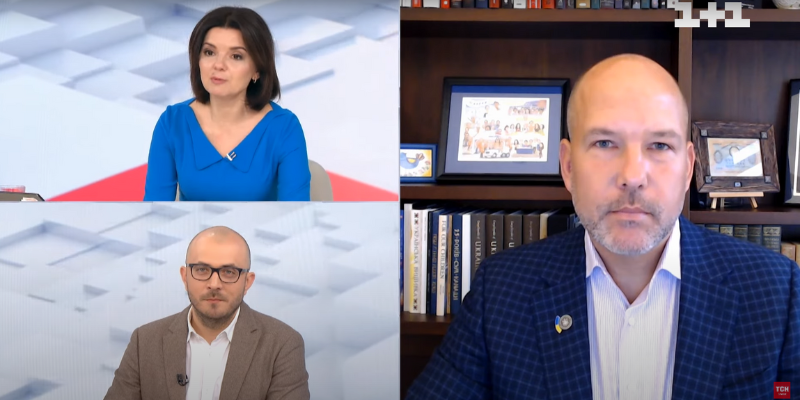 "We called and continue to call on world governments not only to freeze Russian assets, but also to create a legislative framework that would allow for the immediate confiscation of these Russian assets," said UWC President Paul Grod on the air of the 1+1 studio as part of the United News telethon on Thursday, October 27.
According to Paul Grod, today Canada is the only country that has adopted legislation that allows the freezing of assets owned by Russians. It is about a whole series of measures, including a two-year ban on the purchase of housing, as well as the right to confiscate and sell the assets of Russians responsible for Russia's invasion of Ukraine.
"We see over 250 million dollars of Russian assets in Canada alone, from what we know. Whereas at the global level, these are thousands of billions of dollars that Russians, Russian oligarchs have stolen from their citizens, and we must monitor these assets – create advocacy and political pressure," Paul Grod emphasized.
In the interview, Paul Grod also called to support the UWC's Unite With Ukraine campaign "Winter is сoming".
"Winter is coming – that's why we are collecting funds all over the world to provide the defenders of Ukraine with all the necessary equipment – said Mr. Grod. – We recently returned from the province of Alberta, which donated 10 million dollars to us for this campaign, and we call on all provinces and state governments to support the defenders of Ukraine and respond to our call."
On October 28-30, the President of the UWC will be in Winnipeg, at the XXVI Triennial Congress of Ukrainian Canadians, which will bring together leaders of Ukrainian Canadian organizations and communities. Mr. Paul Grod is also planning to meet Canadian Prime Minister Justin Trudeau.