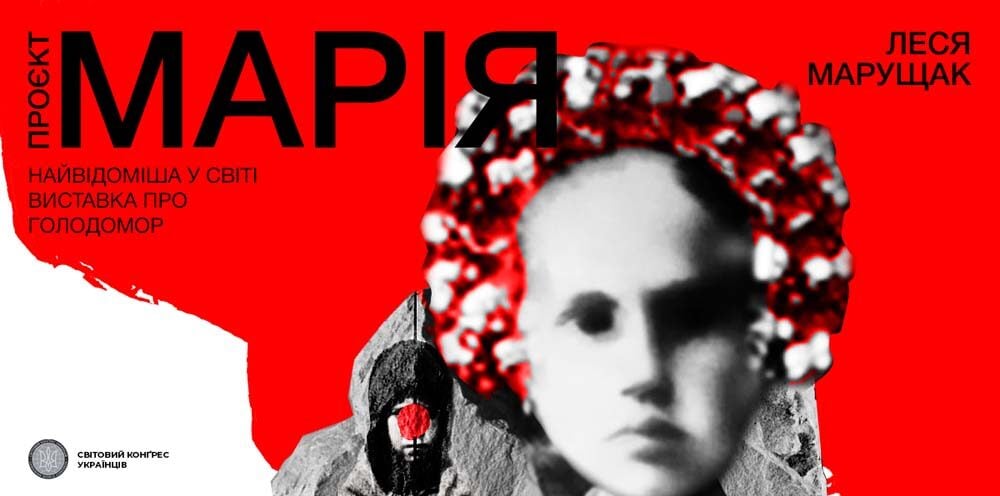 The Maria project by the Canadian artist of Ukrainian origin Lesia Maruschak will open in the Lviv Oblast. This is a mobile memorial space that perpetuates the memory of the victims of the Holodomor of 1932-1933. The exhibition's opening is timed to the 90th anniversary of the genocide. The Maria project can be seen in the city of Sambir from October 13 to December 13. The all-Ukrainian tour is carried out with the financial support of the Ukrainian World Congress.
"The opening of the "Maria" project in Sambir is dedicated to the 90th anniversary of the Holodomor-genocide of 1932-1933 in Ukraine. Today, contemporary russia employs the same methods of subjugation as the former soviet union—taking away lives, erasing people's memories of the past, and extinguishing hope for the future. In resistance to the vanishing caused by war, collective remembrance becomes a stronghold, preserving memories of the lives of those who can never return. The Maria Project serves as a space for the audience to interact with their shared memory of loss, expressing both personal and collective struggles and hopes," Lesia Marushchak described her project.

The exposition consists of archival photos in the author's processing from the series "COUNTING," "TRANSFIGURATION" and "ERASURE." The works of the artist convey an emotional and rational response to the crime, formed on the basis of the stories of those who survived the Holodomor. The exhibition involves the interactive participation of the audience.
Previously, the Maria project was already demonstrated in nine countries of the world, and the book based on the project was shortlisted for the Book Prize of the influential international photo festival Rencontres d'Arles in France (2019) and received the award for the best design at the Book Arsenal international festival in Kyiv (2019). In September 2020, The Guardian published a photo from the Maria project in an article about the best photos from the Landskrona festival. The first exhibition in Ukraine opened in the fall of 2020 at the National Holodomor Genocide Museum (Kyiv). The exposition was subsequently shown in Lviv and Vinnytsia, as well as in Kharkiv, where the exposition opened only a few weeks before the full-scale invasion.