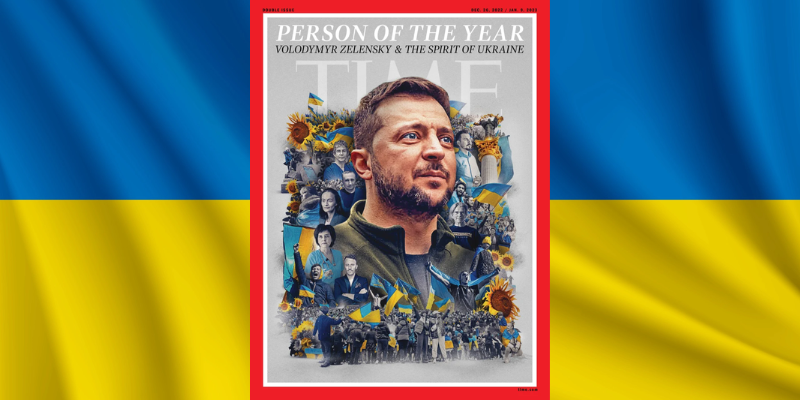 The famous Time magazine has called Ukraine's President Volodymyr Zelensky and the Spirit of Ukraine "person of the year."
A story by Simon Shuster, published in Time on Wednesday to introduce the "laureate," reads:
Instead of running for their lives, many Ukrainians grabbed whatever weapons they could find and ran to defend their towns and cities against an invading force armed with tanks and attack helicopters. "Military theory does not account for regular dudes with track pants and hunting rifles," Ukraine's top military commander, General Valeriy Zaluzhny, told me in describing the defense of Kyiv during the invasion's first weeks.
How much credit does Zelensky deserve for that defense? In the early hours of the invasion, the President was informed that Russia was attempting to fly thousands of troops to the gates of Kyiv in military cargo planes, and he gave orders to stop those planes from landing at any cost. One of his advisers, Mikhailo Podolyak, had never seen his boss that furious. "He gave the harshest possible orders: Show no mercy. Use all available weapons."
Read the whole story on the Time website.