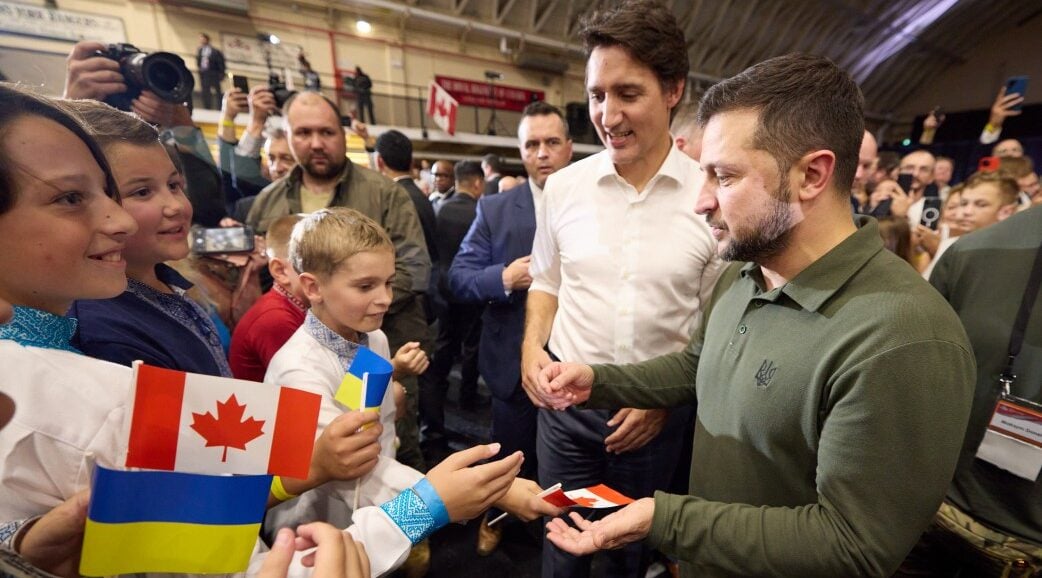 The President of Ukraine, Volodymyr Zelenskyy, arrived in Canada on an unannounced visit on September 22, the office of Prime Minister Justin Trudeau announced.
"The two leaders will continue to work closely together to strengthen ties between our countries and help ensure the Ukrainian people can continue to defend themselves against Russia's brutal and unjustifiable invasion. Canada will continue to stand with Ukraine for as long as it takes," the office of the Prime Minister of Canada said.
During the visit, the President of Ukraine met with the entire leadership of Canada, as well as representatives of all opposition parties in the parliament, who assured of Kyiv's support.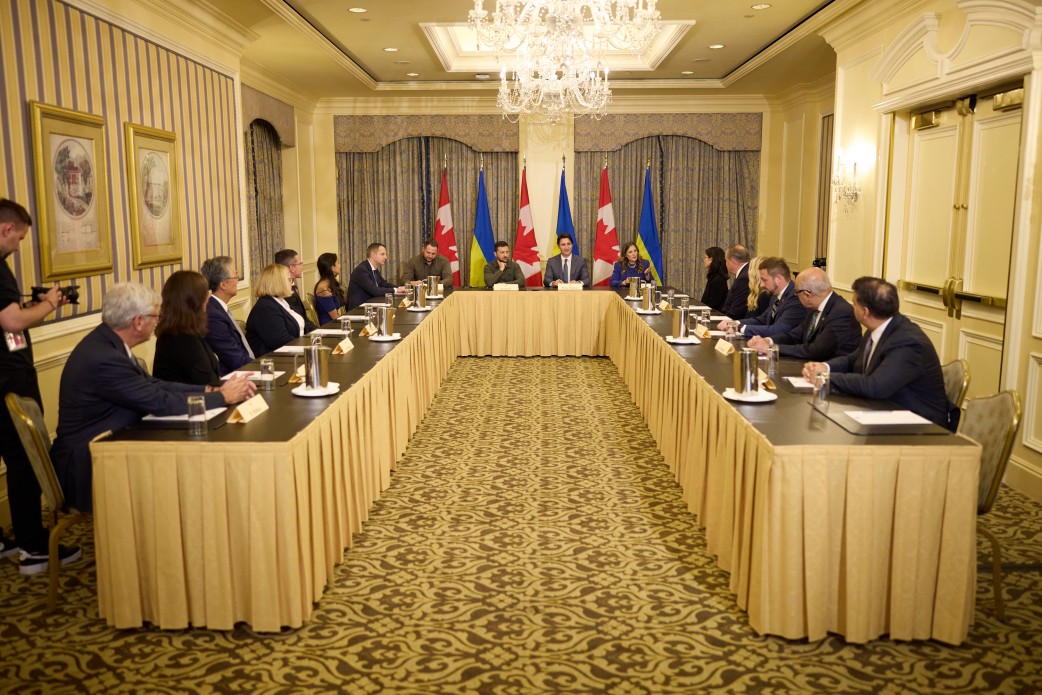 Talks between Zelenskyy and Trudeau took place in Ottawa. "I want to thank you for accepting Ukrainians in this difficult period, helping us on the battlefield – military, financial, and humanitarian aid. Thank you for being with us, for standing for our victory," Zelenskyy said.
The Prime Minister of Canada assured that Ottawa strongly and unequivocally supports Ukraine in its fight against the full-scale invasion of Russia. Trudeau also announced the country's joining the coalition for training Ukrainians on F-16 fighter jets.
"I have made it clear that our government will support Ukraine for as long as necessary… We are making a longer-term, multi-year commitment that provides predictable, steady support to Ukraine.
It will include $650 million over three years for 50 armoured vehicles, including medical evacuation vehicles, that will be built by Canadian workers in London, Ontario," Trudeau announced.
In addition, on the occasion of Zelenskyy's visit, Canada announced the introduction of sanctions against more than 60 Russian individuals and legal entities.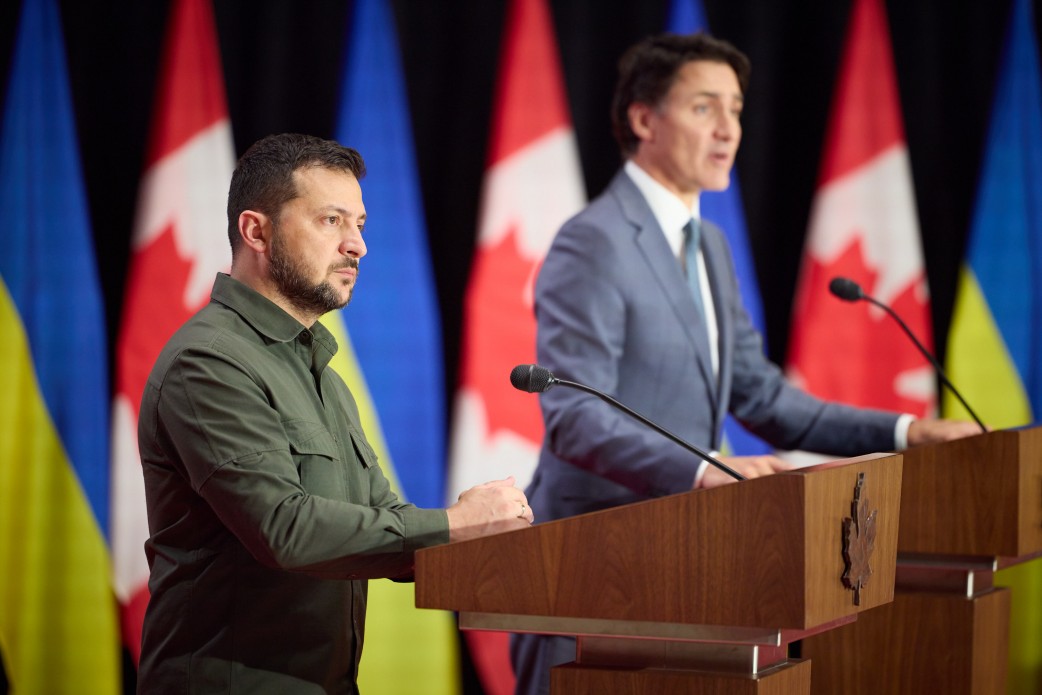 The President of Ukraine and the Prime Minister of Canada took part in the ceremony of signing an agreement to continue strengthening economic ties between the countries. Zelenskyy and Trudeau also met with Canadian businessmen interested in investing in Ukraine.
"Now we are most interested in the restoration of Ukraine: energy, water supply, dams, infrastructure and, of course, military equipment," Zelenskyy said.
Zelenskyy's visit to Canada ended with a meeting with the Ukrainian-Canadian community. "It was a moving moment when, at our meeting in Toronto, we all started signing the Ukrainian national anthem. I am so proud that Ukraine inspires, that Ukrainians inspire, and so do Canadian Ukrainians. I thank each and every one of them. Victory will be ours!" Ukraine's president concluded.
It was a moving moment when, at our meeting in Toronto, we all started signing the Ukrainian national anthem.

I am so proud that Ukraine inspires, that Ukrainians inspire, and so do Canadian Ukrainians. I thank each and every one of them.

Victory will be ours.

🇺🇦🇨🇦 pic.twitter.com/4duqWNy4Ue

— Volodymyr Zelenskyy / Володимир Зеленський (@ZelenskyyUa) September 23, 2023