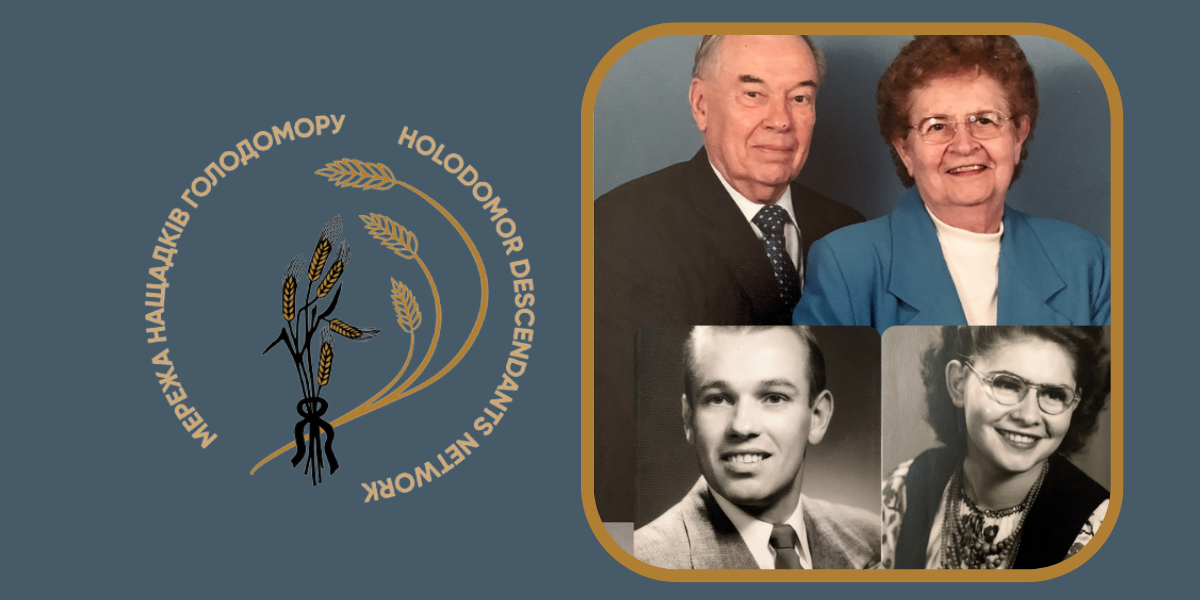 Last month the Ukrainian World Congress received a generous bequest from late Mr Mykola and Mrs Mary Mys (nee Myketa). The Ukrainian World Congress expresses deepest gratitude to Mys family for their lifelong contributions to the Ukrainian community. We thank Mys family for their generous gift, trusting the Ukrainian World Congress to ensure that Ukrainian history and heritage are recognized and celebrated worldwide. This funding will be dedicated to support the Holodomor Recognition & Education programming of the Ukrainian World Congress, in particular, the recently launched Holodomor Descendants Network initiative.
"The life stories of Mr Mykola and Mrs Mary Mys are true examples of selfless service to the Ukrainian community. – stated Paul Grod, UWC President. – "We will work to make sure their generous hearts are remembered for years to come, and the flame of remembrance of our nation's history is carried on by future generations".
"My Aunt and Uncle, Mary and Mykola Mys, felt it was very important to give back and support the Ukrainian community throughout the world.  I am deeply grateful I can proudly celebrate our rich Ukrainian culture and its many traditions. Their commitment and vision has contributed to cultural fabric of this diverse country.   I am truly honoured that their hearts will live on through the foundation and this special project. It is crucial that we recognize and remember our Ukrainian history through these shared stores", stated Ms Yvonne Hawryliuk, niece of Mr & Mrs Mys.
Read Mr and Mrs Mys inspiring life stories as shared by Ms. Yvonne Hawryliuk. Вічная пам'ять. May their memory be eternal.